Eco-friendly furniture for the eco-conscious individual
The first thing that comes to the mind when buying home décor is furniture. Whether shifting to a new house or re-decorating our homes- furniture is one thing that we buy after a great amount of discussion and deliberation. Stylish furnishing gives an elegant look to the house and that is the reason why we […]
2014/05/11 8:58 PM
The first thing that comes to the mind when buying home décor is furniture. Whether shifting to a new house or re-decorating our homes- furniture is one thing that we buy after a great amount of discussion and deliberation. Stylish furnishing gives an elegant look to the house and that is the reason why we spend so much money on good furniture. But the basic question arises- what is good furniture? Is it something that is just for decoration? Is furniture only supposed to look good?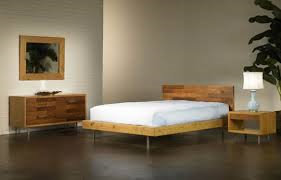 Good furniture is not just something which is trendy, functional and economically viable. It is also something that should be good for the environment. Here comes the concept of eco-friendly furniture. Given the steep rise of unrestricted lumbering in the past few decades, the day is not near when trees would be hard to find. Forests are being destroyed to provide wood used in making furniture. It is high time that we put some thought on the kind of furniture we are buying.
Eco-friendly furniture is not difficult to find. Many stores are selling eco-friendly furniture at great prices. Some may be expensive, but there are ways to make your purchase budget-friendly. Here are some tips to buying eco-friendly furniture-
First of all, look at the logo of the wooden furniture that you are buying. If it has the Forest Stewardship Council or FSC logo, that means the wood is obtained from sustainably grown forests and is not causing a deficit in bio-diversity and habitat. This wood is hence safe to buy.
If you are a fan of wooden furniture and don't want to buy anything else, there are ways by which you can make a difference to the planet. Purchase reclaimable wooden furniture which can be found at junkyards or yard sales. They are cheap to begin with. Furthermore, by putting your money on recycled or reclaimed furniture, you are reducing waste that ends up in landfills. And by not buying new furniture, you are saving the planet too.
Vintage furniture has made a comeback in the last few years. Not only is it trendy and stylish, but it is also helping the environment. By buying old furniture, you are saving trees from being cut down. Vintage furniture comes in beautiful designs, so you don't have to compromise on the looks. In fact, vintage furniture looks very elegant and regal.
Buy durable furniture if you can. Check the quality of the wood before you buy. Furniture should be a once in a lifetime investment. It should last many years so that even the next generations can keep using it. If the furniture is not durable, you end up buying more furniture. This not only becomes expensive but upsetting to the environment as well. Moreover, broken furniture cannot be resold.
Look for alternatives to wooden furniture. Bamboo is the most popular. This fast growing plant is extensively grown in many countries and proves to be a sustainable eco-friendly alternative to wood. It is also pretty cheap. Apart from bamboo wrought iron, shells, corks are some other quirky new alternatives. Furniture made from plywood or other wooden scraps has also become popular.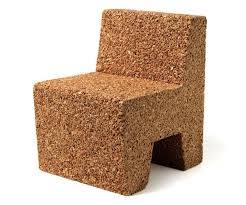 Secondary species of wood can be good substitutes for wood like teak and Sal which have become scarce due to excessive lumbering. By using wood like California oak and sweet gum, you can stop the cutting down of the primary species and let them recover.
The filling for mattresses, cushions and pillows should also be eco-friendly. The ideal filling should be that of organic cotton or natural latex foam which are not harmful and toxic in any way. Before buying the furniture, be sure to check the filling of the mattresses. Futons are another cheap alternative.
Stay away from furniture that is made from VOC (volatile organic compound) materials. These emit toxic fumes in the air and can be injurious to your health. Be sure to ask the salesman about the kind of paint or varnishing that has been used in the furniture.
Finally, the last bit of advice is to buy furniture from local shops or markets. This way you are helping the local craftsmen economically. In addition, you are also helping the environment. How you ask? If you buy local furniture, it does not need to be shipped or transported all the way through long distances. So you are reducing your carbon footprint in this way.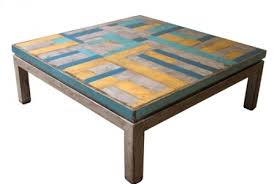 These simple yet effective guidelines are sure to help you make a wiser choice while selecting furniture from now on. Remember that you cannot just think about yourself and your needs. You need to think about the environment and what would be good for it. So the next time you visit a furniture store, don't just look at the style or price. Look at the material first and ask yourself whether it would be beneficial for the environment. Forest covers are being depleted by huge numbers to supply the wood for making furniture. With trees being cut down, our lives are on stakes now. So choose the eco-friendly path while buying furniture and encourage your friends to do so as well.