Filmy Tales of Nature
You know how mesmerizing nature can be, from tree archways to pools to beaches. Instead of just writing anything, I can give you five pictures to turn you speechless right now. The obsession with nature has been shared by many fellow human beings as it has been our right to explore Earth and look at […]
2014/04/29 6:26 AM
You know how mesmerizing nature can be, from tree archways to pools to beaches. Instead of just writing anything, I can give you five pictures to turn you speechless right now. The obsession with nature has been shared by many fellow human beings as it has been our right to explore Earth and look at the stars in the sky. Every time someone has come across something extraordinary, it has been obsessed over in maps, books, research, theories and now pictures and movies. The sky too can pose for some of the greatest pictures, surely you would know with so many pictures of the sunset, sunrise and the various phases of moon captured daily. Many have often taken the help of a beautiful setting to convey their thoughts, the transcendental charisma of the background rendering their stories immortal somehow. And we find more than enough evidence of how nature has been used, more appropriately, utilized for the myriad objectives of cinema.
Here in this article I bring to you the cases of some of the most extraordinary films with breathtaking natural background and if you are a fan of just how beautiful it can get sometimes naturally, then put these films in your must watch list, now!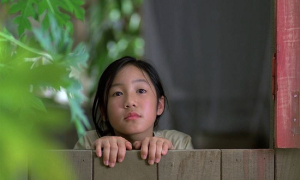 The Scent of Green Papaya: I start with something which might be a little mundane for your taste but nonetheless ethereal, you will agree. The film is set in a Vietnamese village and is centered around the life of an innocent girl, her day to day activities and yes, the papaya tree. Oh, I just remembered how beautiful the film was.
The House of Flying Daggers: Okay, this stars Takeshi Kaneshiro, might be a reason enough for some of you to watch it. But that is not why we have this film on the list. It is entirely because those forest and wild fields in China where the dagger fighting happens and I tell you, the daggers do fly. Every sing scene of the movie is the perfect picture by virtue of China's natural beauty so remarkably upheld in the film.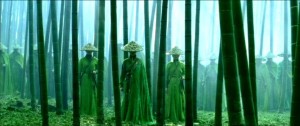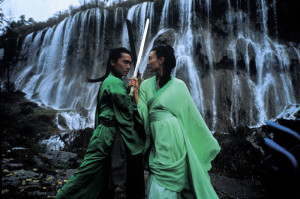 Zelary: You have to watch this Czechoslovakian film. With the man-woman chemistry to the cooking to the collecting of little fruits in the wild, this film is the epitome of village life, even the small marriage ceremony. It is this natural blessing on screen. This film is legendary in itself but the version of nature brought to you by the cinematographer is a bliss when put in contrast and sync with the human emotions involved.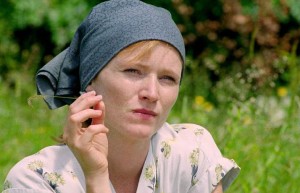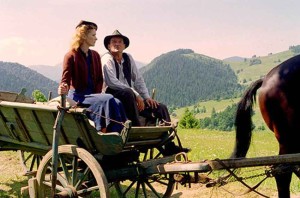 The Prince of This World: If you will trust me, I cannot even remember exactly which scene I am talking about when I mention this film here. I watched this film long time back in a film festival. It got horrible reviews and horrible rating but that is only because this is NOT a film for the majority. This film made it to the Kolkata Film Festival, one of the most intellectually charged ones of its domain, so yeah, this is a whole new level of cinema. The night scenes are breathtaking and I have never seen such a perfect cinematography. Here the dark background of nature was used to bring out the evil side of human personality on screen and the director was successful beyond words. Even the scenes of the Father riding a cycle through the village of France, it is an out and out thing of pleasure.
The Color Purple: There are many reasons you should watch this film and one of them being that it is one of those most important pieces of cinema you should not die without watching. But yes, this film gives you a whole new perspective of natural beauty as you watch the protagonist just sitting there indulging in mundane chores like stitching or looking on. It is heartbreaking in ways beyond your conception if you have not watched it but with such a warm hearted protagonist set in the fertile background of an understanding nature, you cannot help but be affected by the warmth of this film.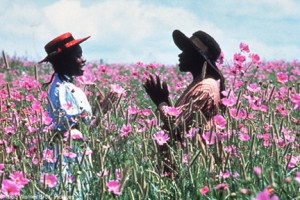 The Fall: Oh, watch it! You are never coming across a more magnetic piece of cinema again. From the reality to the dreams, it is all decorated with utmost precision. The imagination does not get more colorful than this and the reality does not get cuter than this. A cinematic case of floral artwork and nature complies.
Before Sunrise and Before Sunset: The reason why you should watch this film is in the name.
The Painted Veil: Again, the name is definitive of what to expect from the piece of work. Just watch the two sitting and talking, that's it, there's your treat.
The Red Balloon: This beauty is not natural, I must warn you. A little man's encounter with a little red balloon takes place in the streets of Paris. This is a case of phantastic haunting as the balloon follows the boy everywhere he goes.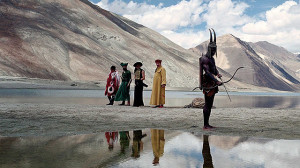 Alfred Hitchcock films: Never getting old.
Au Hasard Balthazar: Apart from being one of the finest movies ever made, this is a picturesque tale of a donkey with its owner and the extents she is willing to go for him, capturing again the beauty of a mundane living in the village.
Imtiaz Ali films: Let this director give you a trip around India as you watch his Jab We Met and Highway.
The Big Fish: One natural ride of ecstasy with every single scene. It will set you in a trance to only imagine to be there.
Most of these films here will leave you with a kind of satisfaction never felt before and you have to give due credits to the exemplary background they are set against, which makes them what they are.