Greenest And Cleanest Cities in The World
The world at the beginning of the time was a rougher place, there was no qualities which can sustain life on the surface or under. Over time, like in the middle of the cosmic calender it was as lush as it can be. It was as some might call "the heaven on earth". The balance […]
2014/05/25 8:50 PM
The world at the beginning of the time was a rougher place, there was no qualities which can sustain life on the surface or under. Over time, like in the middle of the cosmic calender it was as lush as it can be. It was as some might call "the heaven on earth". The balance was good, as life gives birth, life takes it away. It was undoubtedly a beautiful place to live in. Over time as human beings came into existence, it was our privilege to be a part of it. Slowly as the Darwinian theory, "Survival of the fittest", the greener beings left their guard down without proper defenses. The world as known to mankind was changing. Pollution and climate change was shifting rapidly. It is becoming a drag for us to get adapted to them.
The greener and cleaner cities  have diminished in number. Most of the cities became dirtier in the big picture. There is being an increasing demand for the greener and cleaner cities. People want to migrate or visit those cities as part of their holiday plan. With the continued increase in the technology and population, even the thought of changing the cities to a greener and cleaner place is unthinkable. That being said, There are still certain cities with the help of the city government and volunteers have successfully turned that thought upside down. Some immediate changes to the portfolios and small changes to the city's management plan, made them a much cleaner place to live in. This prompted countries from all over the world to actively get involved in waging a war against climate changes and pollution.
Amidst the rapid urbanisation and increasing population, the proper planning of the management along with different successful  implementation of sustainable techniques has made it a possible situation. Many cities have acknowledged the need to keep the environment safe and the air clean and fresh. They have realized that the cleaner they are the healthier their constituents are.
But what exactly makes a city green and clean? What are the different criteria? And which are the cities are we talking about?
There's really a dozen of  articles regarding this. As you read these articles you can see certain bias they are having towards cities in certain countries. Hence this idea of writing this article should be left for a person living in a country whose cities are not both clean and green.
So, whats the criteria are we talking about?
A city even though, its people think that they cannot change it, has changed.
A city where both the people and the government act together to the betterness of the city.
and finally, A city where the living beings live in a balanced way.
Lets see those cities now.
1. Reykjavik, Iceland: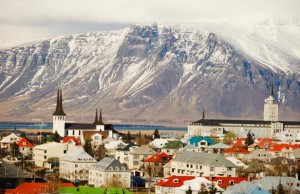 Reykjavik in Iceland has taken the top spot, and rightly so as it's a city completely powered by renewable energy, even though the country is dipped in unemployment. The city is surrounded by geothermal activity which can then be converted into clean energy. The plan for Reykjavik is for the city to be completely independent by 2050, having no reliance on fossil fuels at all. The city currently uses hydropower and geothermal activity to provide hot water, electricity and heat for the city.
2. Vancouver, Canada: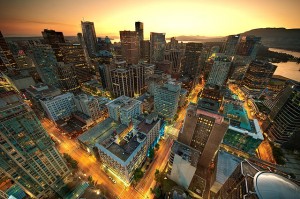 Vancouver has high hopes that it will become the world's greenest city by 2020. The city is famous for its innovative clean techniques, for example it has solar powered trash compactors which are the same size as a regular bin but can hold up to 5x more rubbish, meaning fewer pick-ups for the bin men and therefore lower emissions. It also has a vast amount of renewable sources available meaning it can draw an impressive 90% of its power from these green technologies.
3. Portland, Oregon: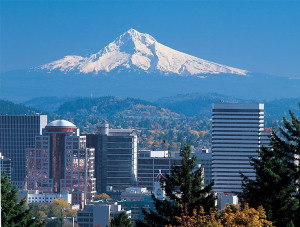 The City of Roses' approach to urban planning and outdoor spaces has often earned it a spot on lists of the greenest places to live. Portland is the first U.S. city to enact a comprehensive plan to reduce CO2 emissions and has aggressively pushed green building initiatives. It runs a comprehensive system of light rail, buses and bike lanes  to help keep cars off the roads, and it boasts 92,000 acres of green space and more than 74 miles of hiking, running, and biking trails.
4. Copenhagen, Denmark: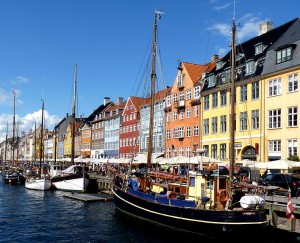 Copenhagen is that famous city in Denmark for its beautiful sceneries, magnificent castles, and of course, the globally popular Little Mermaid. Aside from the popular tourist attractions, Copenhagen has also made a name for itself for being among the top greenest cities in the world because of its commitment to high standards of living in an environmental way. Currently, it holds the title as a European Green Capital, because of the citizens' and the government's efforts in achieving and sustaining a highly hygienic and clean environment. With that said, Copenhagen is undoubtedly one of the most amazing destinations to go and one of the best places to live at.
5. Freiburg, Germany: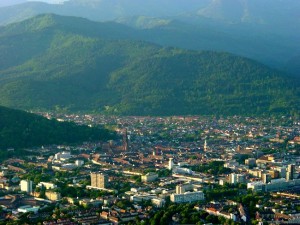 What makes this a highly sustainable green city is it roads that are car-free. As amazing as that may sound in this modern time, this city has managed to maintain its medieval style of living. The city is surrounded by green hills that form a fence. Freiburg is very popular for its breathtaking sceneries, high-standard of living, and its all-year-round warm and sunny weather.
One of main reasons why Freiburg has made it on the list is its experimentation on green living, which has being implemented for decades. After the city's World War II destruction, it was rebuilt on sustainable green principles. It was in the 1980's when it became a car-free city, making it indeed one of the most sustainable cities in the world.
6. Zermatt, Switzerland: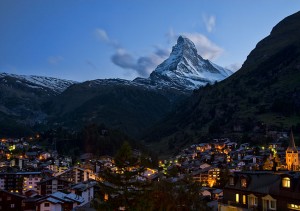 It is a picturesque and charming Swiss town located at the foot of Matterhorn Mountain, and it is an ideal place for hiking, mountaineering and skiing. Despite the boost in the Swiss tourism industry, this quaint city has managed to fight back the need for modern infrastructure development and the increasing traffic demands. Up until today, the streets of Zermatt are filled only with pedestrians, people on their bicycles, horse carts, hand carts and a few electric cars (emergency vehicles).
7. Stockholm, Sweden: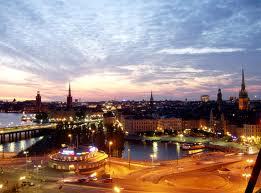 Stockholm took the title of the European Green Capital back in 2010 for its outstanding commitment to sustainability. Its carbon emissions are impressive, the average for a European city is 10 tons per capita, however Stockholm produces only 3.4 tons. It's also famous for the fact that over 40% of the city is made up of green spaces.
8. San Francisco, California: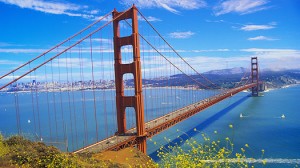 San Francisco has been at the forefront of sustainable living for many years, in 2007 it became the first US city to ban the use of plastic bags, this has saved over 100 million bags from being thrown into landfill each year. It also started a comprehensive recycling program in 2009 and so far has managed to save 77% of materials from ending up in landfill – making it the most successful program in the United States.
9. Oslo, Norway: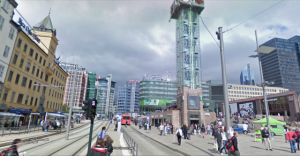 Oslo may be one of the most populous cities in Norway, but is also the greenest. This means that despite the increasing number of people living in this city, it has been able to maintain its objective to keep green and use sustainable methods. In 2007, Oslo was the second greenest city in the world and also one of the most livable. Currently, it is also among the top of the cleanest cities in the world, and for the past several years, it is known also to be among the most expensive cities globally.
10. Abu Dhabi, UAE: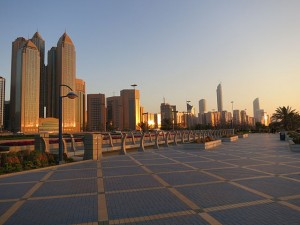 Abu Dhabi in United Arab Emirates managed to get listed because of the city's efforts to promote waste reduction, water conservation and energy efficiency. It implements the Estidama Pearl Rating System that encourages the implementation of several developments towards Going Green.