Moving in, the green way
"Home is where the heart belongs"- this quote, as simple and pure as it is,  is true to its core. Home is not just a construction of bricks and cement; it is an archive of memories, of laughter, of sorrows and most of all, relationships and family bonding. So we know, house isn't just […]
2014/07/22 9:54 AM
"Home is where the heart belongs"- this quote, as simple and pure as it is,  is true to its core. Home is not just a construction of bricks and cement; it is an archive of memories, of laughter, of sorrows and most of all, relationships and family bonding. So we know, house isn't just an asset, it's beyond the collaterals and property ownership. While moving in a new house can be a delight, it can also be stressful at times. And moving in, the green way, becomes least of our concerns then. You might fret at the thought of incorporating green ways of moving in, on top of the already never ending list of to-do things. But shifting in the environment friendly way need not be as difficult as it might seem initially. With simple changes, you can reduce your carbon footprint and explicitly make a positive difference to the environment.
Here is how you can-
De-Cluttering
Possessions can be really close to our heart. But while moving in, it's that hour when you need to be a little hard hearted and get rid of things that you may not really need. After all, it's always better to reduce that extra load and especially those which would get covered with dust for the next 10 years yet again in your brand new house. While this segregation can be a little tedious job, but it's definitely an enjoyable one. You stumble upon some old memories, long forgotten, but yet bringing a smile on your face or maybe some annoying ones, which you would throw away in an instant. But nevertheless, it's a fresh start to set your new home. However, it's very important that you take care of what you throw away. Do not be too ruthless in getting rid of your possessions, and be charitable to give them to an orphanage, or send them for recycling. Yes, things that may not be much of your use now can be gold for someone else. But please, do not burn anything and harm the already deteriorating environment.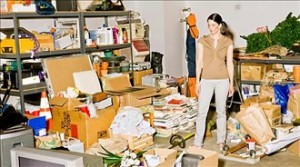 Reusable containers and boxes
It would be assuaging if you can find reusable containers and boxes for packing up the materials instead of packing them in cardboard boxes and taping them. Although cardboard boxes can be recycled, it is a time consuming process and preferable would definitely be reusable ones. You can even contact companies that would be ready to give containers on rental service. But, if, nevertheless, you are going to use cardboard boxes, then keep it green by asking some of the nearby shopkeepers to lend you some boxes and cartons as they would just be trash for them. They would most likely have spare ones and abundant and would be more than happy to give them off. Use eco friendly bags instead of plastic ones to store small possessions.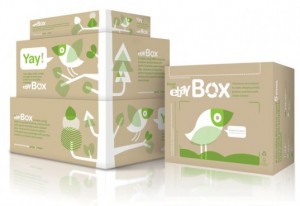 Recyclable materials
Whether young or old, everyone loves bubble wraps. We are never too old to be tempted to burst them the moment we see them. But thinking the greener way, while you are packing up things, it would be a helpful effort to say bye to bubble wraps and yes to newspapers. Yes, it maybe a little disappointing, but we need to think of the planet as a whole. Old newspapers can be used to protect the fragile items and same goes with magazines too. You can offer to clear the stock of old newspapers at your neighbor's place too. Alternatively, old clothes, which you haven't given away in charity and neither wearing them, can be used for packing.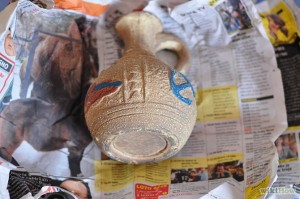 Green Movers
While you have been so thoughtful throughout the process, make sure that some efforts also go in researching for the eco-friendly movers. With the environmental degradation being one of the biggest concerns these days, there are environment friendly movers available which use bio-fuel and small movers that are more fuel friendly. They ensure that their vehicles produce least carbon emissions and are according to the standards mentioned.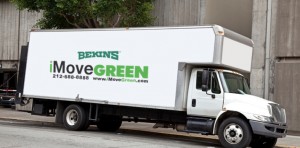 Eco friendly cleaning products
Now finally comes the last step towards shifting the house-cleaning!. Yes after a long tiring day, cleaning would be a task you would want to shed your hands off from. But there's no escape route. So, while you are cleaning your old house and your new one, use environment friendly cleaning products. They are readily available in supermarkets and are less toxic and hazardous. It is fact, that an average American uses 25 gallons of toxic chemicals every year most of which is contained in the cleaning products. But there's another path. You can use hot water with a splash of vinegar to clean the house. You will be surprised to see how effective that can be! It would not only be a greener way, but also save your wallet and protect your health too!

Also do ensure that the paints and varnishes used for painting those walls of your new home are all environment friendly. These are all small things, but in the end, these things are what matter. Going green isn't a movement; it's a responsibility of each one of us.  So why not fulfill our responsibilities sincerely and in every sphere of our life? Whether the house is small or big, it ultimately is what it we make it to be. So happy moving in your new home and congratulations on going green!