World Green Economy Summit, Dubai
Just a week before, 'World Green Economy Summit' was held in Dubai, creating waves around the world and attracting people from all over the world towards this summit. But, the question is, what it really is and a summit like this, is it really necessary? First, it's mandatory to know about 'Green Economy'. The 'Green […]
2014/04/21 6:45 AM
Just a week before, 'World Green Economy Summit' was held in Dubai, creating waves around the world and attracting people from all over the world towards this summit. But, the question is, what it really is and a summit like this, is it really necessary?
First, it's mandatory to know about 'Green Economy'. The 'Green Economy' is one that results in reducing environmental risks and ecological scarcities. Green economy is an economy or economic development model based on sustainable development and a knowledge of ecological economics. In a layman language, it is simply any theory of economics by which an economy is considered to be component of the ecosystem in which it resides. Now, when all the terms are clear, what was this summit all about?
The World Green Economy Summit (WGES) was the first green summit in the Middle East and North Africa region, bringing together World leaders, united in pursuing a sustainable future for humanity to forge global partnerships that accelerate the transition to a green economy.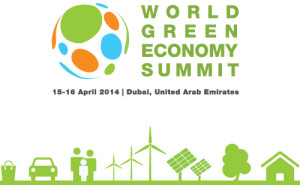 WGES was an initiative of Dubai Electricity & Water Authority (DEWA) under the leadership of Dubai Supreme Council of Energy, the organization that leads Dubai's transition to a green and low-carbon economy across all strategic economic sectors and developers of the 1000 MW Mohamed Bin Rashid Solar Park project.
WGES 2014 was held under the theme "Global Partnerships, Sustainable Future" and looked to complement the sustainable future vision of the UAE and the global efforts to combat climate change as:
• A strategic enabler for national green economy agenda
• A regional and global growth driver of green trade and investment partnerships
• A global green economy marketplace for technologies, products and services
WGES was held in Dubai on 15th of 16th of this month and attracted around 1500 exhibitors and 20000 visitors. The summit showcased 500+ decision makers, CEOs, thought leaders, business executives, investors, entrepreneurs, philanthropic figures, national, regional and city leaders.
The main organizing body behind WGES was an initiative of Dubai Electricity & Water Authority (DEWA) and was held under the leadership of the Dubai Supreme Council of Energy (DSCE), in conjunction with WETEX 2014, the leading water, energy and environment technologies exhibition in the region since 1992.
The theme of Summit was to upheld by five strategic pillars creating the Green Economy framework-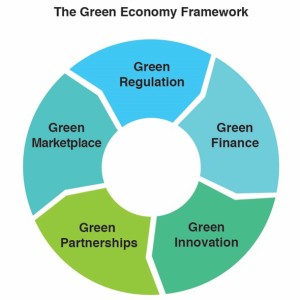 Green Regulation
• National and regional strategies, perspectives and best practices.
• Global climate policies, strategies and agreements.
• Tax regulations and subsidies to facilitate green economy.
• Opportunities for global trading in green consumer goods and services.
Green Finance
• Defining green finance and investments.
• New actors and vehicles for financing green economy.
• What determines success for financing the green economy?
• The public private dimension in green finance.
Green Innovation
• Government, city, and company leaders in green innovation.
• Showcases and models for scaling locally and internationally.
• Best practice learning and capacity building.
Dubai – a case for sustainable leadership.
Green Partnerships
• Barriers and opportunities for public private partnerships.
• Defining success for all stakeholders in public private partnerships.
• Best cases and model of public private partnerships.
• Favourable business areas and models for successful public private partnership.
Green Marketplace
• Insights into the latest technologies and services.
• Latest solutions for resource efficiency.
• Global deployment of green technologies and infrastructure projects.
• Business models for Green Economy.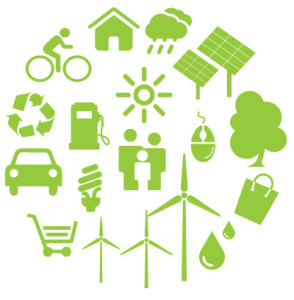 The WGES was a successful summit with the key speakers highlighting the need to be environmentally economical and the leaders of U.A.E have assured the world that by the year 2020, Dubai would be a complete Green City and it's quite feasible for the oil barons who have transformed the city and country in a matter of 10 years.