Fun and exciting eco-friendly parties
We all love to throw parties. Parties can be family parties, birthday parties, anniversary parties or office parties. Good music, tasty food and loads of entertainment are a must for every party. We generally go all out when we decide on throwing a party. If you are somebody who likes to throw parties at a […]
2014/06/10 9:10 AM
We all love to throw parties. Parties can be family parties, birthday parties, anniversary parties or office parties. Good music, tasty food and loads of entertainment are a must for every party. We generally go all out when we decide on throwing a party.
If you are somebody who likes to throw parties at a grand scale, then you must also be aware of the terrible waste that is left behind when the party is over. Apart from all that left over garbage, there is also a lot of leftover food that ultimately gets wasted. We may not realize it but parties are never good for the environment. In fact, every time you throw a party we are moving one step ahead of environmental degradation. From fuel to paper- many natural resources are getting used up. Let us all join hands and at least try to have eco-friendly parties from now on. Having Eco-friendly parties can be fun if you know how to throw it the right way. With the right amount of planning and creativity, eco-friendly parties can be more fun than the ordinary ones.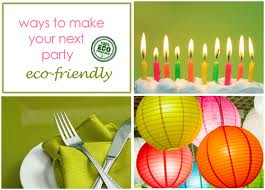 Here are a few pointers to help you in this endeavour-
First of all, don't send paper invitations. Fancy paper invitations are such wastage of paper! Send e-invites instead. Or make invites from recycled paper at home. Making recycled paper at home is pretty easy. Ask your kids to help you.
The venue is something that you have to decide on after careful consideration. Throw it at a place which would be easy for the guests to reach. Advise your guests to carpool instead of taking their individual cars. You can also arrange for bus service to pick and drop your guests. This initiative would help you and your guests reduce your carbon footprint
The next thing to worry about is the party décor. We all know that the look of the party is crucial. For the lighting, LED lights or candles can be used. For decorations, use streamers, hats and masks made from recycled paper. If it is a birthday party, refrain from using balloons. Create centrepiece decorations with recycled glass or wood. Fruits can also be used as table decorations.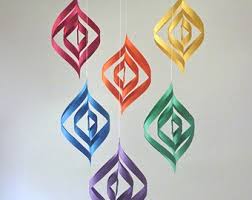 Now we can think about the food. If you are making the food yourself, buy the groceries from local markets. Don't forget to serve food made from organic products. If you are relying on a caterer, look for one that is near your locality and uses organic ingredients in their food. If you have a cake, make that organic too. When it comes to the plates and spoons- everything must be biodegradable. Avoid the use of plastic completely. Moreover, use recycled paper napkins in place of the regular ones. Any linen used should also be eco-friendly.
Party favours are a must at every party, especially children's parties. Instead of handing out plastic made non-biodegradable party favours, why don't you be creative and give out something that is eco-friendly? Make some eco-friendly products from glass, recycled paper or clay. Be creative while decorating them. Paper mash bowls, paper bags, clay dolls and decorated earthen vases are some good gifting ideas. Potted plants can also turn out to be good party favours keeping the environment in mind.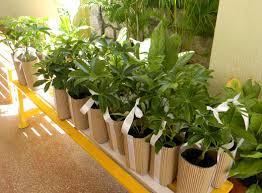 Waste management is one segment of the entire party experience that we neglect the most. We are so busy with the arrangements and décor, that we forget about waste management completely. An eco-friendly party needs organised waste management. Assign separate bins for recyclable items. Urge the guests to throw the dishes and leftovers in the assigned bins only. After the part is over, take the recyclable items for recycling. Instead of throwing them in the trash, use can drop the garbage at composting facilities.
Why don't you have a 'green' themed eco-party or play some eco-party games? Come up with some interesting party games that have to do with the environment. Make them fun as well as educational.
Litter is a major concern when you are having a party. The best way to avoid litter is to arrange for a sit and serve dinner or lunch rather than a buffet. This reduces littering considerably.
No party is complete without dance and music. While music is wonderful, very loud music is not. Blaring music can cause severe health problems, especially among the elderly. It is also pretty annoying for the neighbours. So keep the music at an acceptable and reasonable volume.
These are some helpful guidelines to have an eco-friendly party from now on. A great thing about these ideas is that none of them are expensive. In fact they are all pretty cost-efficient methods. Having an eco-friendly party also inspires others to follow you. So the next time you think of having a party, don't just think of the fun and the merriment- think of its repercussions too.