From dress to shoes- a complete eco-friendly makeover
Keeping the idea of sustainability in mind, a new fashion trend has started- called eco fashion. The entire concept of eco-friendly fashion comes from the initiative to produce and create products for consumers keeping their social and environmental impact in mind. Eco fashion promises to promote fair trade and sustainable eco-friendly living through clothing, bags, […]
2014/06/10 9:29 AM
Keeping the idea of sustainability in mind, a new fashion trend has started- called eco fashion. The entire concept of eco-friendly fashion comes from the initiative to produce and create products for consumers keeping their social and environmental impact in mind. Eco fashion promises to promote fair trade and sustainable eco-friendly living through clothing, bags, shoes and accessories.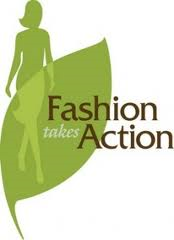 We should all incorporate eco-friendly materials in what we wear. Our clothes define who we are- it reflects our personality, our choices and our outlook. Sporting an eco-friendly look would take us all a step closer to nature. Eco-friendly fashion is our way of conveying to the environment that we do care for it.
Here we will attempt to create an eco-friendly look that you can follow in your daily life. To construct an eco-friendly look let us start with the clothes first. The most important aspect of clothes is its fabric. The material or the fabric of a dress should be 100% eco-friendly. From the sourcing of the fibre to the working conditions of the labourers engaged in producing the textile- everything must be in tune with sustainable green living. The carbon footprint of the clothing must be as low as possible. Most importantly the fibre should be bio-degradable.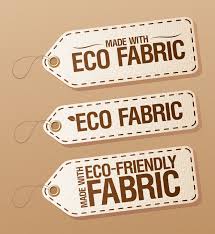 Materials like Cotton, jute, hemp and silk are the most popular choices of fabric in eco-friendly clothing. A lot of fashion brands have been selling clothes made of organic or recycled materials for quite some time now. To view the best eco-friendly clothing lines, try looking at online stores that have huge variety of textures and colours. Team up a breezy cotton tunic with hemp jeans while going out in the sun. A soy silk dress would also be a good choice as day wear. Even business suits, shirts and pants are available in organic, eco-friendly materials. Before you make your purchase, don't forget to check the materials carefully. If you are buying online, go through the product description to find out what it is made up of. Also, don't forget to look at the cleaning instructions. You may have to follow some specific cleaning methods for some of the eco-friendly clothes you buy.
After clothing, next in line are shoes. To complete your eco-friendly makeover, eco-friendly shoes are a must. Some brands that are environmentally aware are producing shoes made from recycled, compostable or sustainable materials like recycled rubber, hemp, bamboo, jute cork and vegetable tanned leather. Some brands even used recycled packaging for their shoes. So the next time you want to buy shoes, do some research on the brands and the kind of materials they use for their shoes. Opt for oat sneakers for your morning run or pair your summer dress with matching eco-friendly slippers made from recycled rubber. If you are worried about the price, you would be surprised to know that eco-friendly fashion is not expensive at all. Most of the products are reasonably priced. Choose from a wide variety of ballerinas, flip flops or boots made from recycled leather or rubber.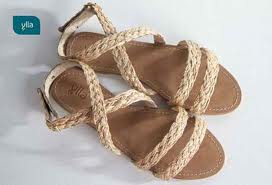 Your look cannot be done without eco-friendly bags. Do you know that ordinary bags are made from harmful chemicals that release toxin in the environment? Most of the bags that we use are not bio degradable at all. So it is absolutely crucial that we switch to eco-friendly bags that are specifically designed to prevent environmental pollution and degradation. Be it hand bags, back packs or laptop bags that you are looking for- find them in eco-friendly varieties at various online stores. Eco-friendly fibres like cotton and jute are popular materials for eco-friendly bags. In fact recycled paper bags are also trending nowadays.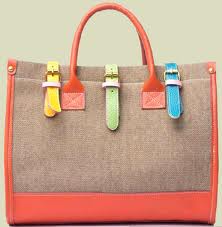 The last item on our list to bring together your eco-friendly makeover is accessories. If you are a fan of bling, try neck-pieces, earrings and bracelets made from conflict-free, sustainable sourced precious stones like diamonds and sapphires. Handcrafted terracotta jewelry gives an ethnic look to your ensemble. Recycled gold, platinum and silver jewelry have also made their impact on the people. On the non-expensive side, materials like sea glass, recycled wood, calabash and bamboo are used to make attractive junk and imitation jewelry. Choose from attractive colours and designs and show off your love for environment through your choice of accessories.
With so many materials, styles, designs and colours to choose from, eco-friendly fashion is taking the world by storm. Even recognized and well-known designers are getting conscious of their impact on the environment and taking the eco-friendly path. Small little steps can lead to a massive revolution in the world of fashion. So the next time you get ready for shopping- don't forget to choose eco-friendly clothes, bags, shoes and accessories to create the perfect eco-friendly ensemble. In fact take your friends to shop with you and urge them to buy eco-friendly products as well.