Get a health boost at the spa
When spas first started opening up, they were thought of as a destination for expensive beauty treatments. Many people avoided going to the spa because they thought they were too expensive or they didn't need them. But gradually people have come to realize that a spa is not just a place for relaxation and beautification, […]
2014/05/06 7:12 PM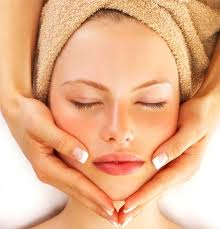 When spas first started opening up, they were thought of as a destination for expensive beauty treatments. Many people avoided going to the spa because they thought they were too expensive or they didn't need them. But gradually people have come to realize that a spa is not just a place for relaxation and beautification, it is also a place to heal your body and mind.
Nowadays, more than eighty percent of women are regular spa-goers. Spa is an excellent place to relax and unwind. You can spend a day at the spa with your family and friends. Spas get rid of all the dust and pollution that may have accumulated on your skin. But spa has various medical benefits too. In fact, many people visit spas to take care of body ailments like arthritis, back pain and diabetes. It is not just a place that you visit to get glowing skin but also to get a health boost. A spa has a number of treatments, each designed for a target area. Skin wraps, skin exfoliations, massages, facials, sauna baths are the most common. Hair, hand and feet treatments are also available. Laser therapy, dermabrasion, chemical peels are some advanced spa treatments available. But the most popular are the whole body massages. Many spas use natural ingredients like essential oils or sea algae for the treatments. This way your body is not exposed to any harsh chemicals. The natural ingredients are gentle on the skin, yet very effective.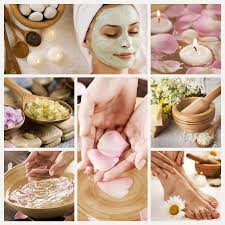 Thai massages, keraliyan massages and hot stone massages are some popular spa body treatments. Chocolate body wraps and salt scrubs are also pretty widespread. Then there are the more advanced treatments like metaphysical spa treatments, psychic massage, colour therapy, reflexology and reiki. These are more target based treatments that focus on the energy flow in the body. By working on the area where the energy flow has been obstructed, the body gradually loosens up and the flow is restored. These treatments require expert practitioners with proper skill and knowledge.
Spas are an absolute necessity for your body. Let us look at some of its therapeutic benefits-
Relaxation- if you are having a hard time at work, this is a great place to relax and let go. The soothing environment of the spa has a calming effect on the mind. The scented candles and essential oils add to the mood. This is a place where you can leave all your worries and tension away. A spa day once in a while is a great getaway from your busy life.
Rise in energy levels- spas are an invigorating and revitalising experience. As all the worries leave you, the mind feels fresh and energized.
Increased blood circulation- the massages increase the flow of blood all over the body. Blood circulation is much improved. Hence when the treatment is done, the body glows with radiance.
Elevated mood- apart from being a great stress buster, spa elevates your mood.
If these are the therapeutic benefits, there are a lot of medicinal benefits too.
Better sleep- people who suffer from irregular sleep patterns or lack of sleep can try spa therapy. The massage and hot bath relieve the body of any stress; hence you can experience better sleep. Regular spa goers all agree that spa leads to improved sleep.
Joint pain is relieved- patients suffering from joint pain in the hands or knees can undergo spa treatments. Spa also helps people with arthritis. The massage helps the tense joints to loosen up. The bath water provides buoyancy, massage and warmth to the joints. All the tenseness and the stress in the joints go away. The buoyant water helps support and strengthens the joints.
Muscle pain is relieved- not only joint pain, people suffering from muscle pain can also get relief with spa massages. By giving pressure on target areas in the body, all the stress and pain is released. The muscles are stretched and massaged to lessen the pain.
Back pain is relieved- by using certain techniques, back pain is easily eliminated. The practitioner may put pressure on certain areas with the elbow. Hot stone can be placed on the back sometimes. Hydrotherapy that is exposing the back to a steady stream of water can also bring about a change. Many people admit that spa therapy has made their back flexible than before.
Regulated blood pressure- many people have found that spas can actually lower down their blood pressure.
Lowered diabetes- diabetes patients have also greatly benefitted from spa treatments.
Weight loss- there are certain spa treatments that are known to remove toxins from the body which can make you look bloated. Hence the body looks thinner.
So we see how a spa is not just about beauty anymore. Beauty treatments like waxing, threading, laser are a part of the spa experience. But the extent of its treatments is not limited to beauty anymore. Spas are wellness centres where like a doctor in a hospital, the spa practitioner heals and rectifies your ailments. Much like physiotherapy, spas are becoming increasingly popular for their wonderful pain relieving treatments. So whatever you intend to experience- facials, body massages or therapeutic sauna, make it a point to visit a spa at least once a month.