Get Started on your Own Vegetable Garden
Making your own vegetable garden is a rewarding and fulfilling experience. It is a great way to pass your free time, alone or with family. A well-tended vegetable garden looks beautiful, not to mention the joy of getting to eat freshly picked vegetables all year round. A garden is like a child. It needs proper […]
2014/04/25 5:38 AM
Making your own vegetable garden is a rewarding and fulfilling experience. It is a great way to pass your free time, alone or with family. A well-tended vegetable garden looks beautiful, not to mention the joy of getting to eat freshly picked vegetables all year round.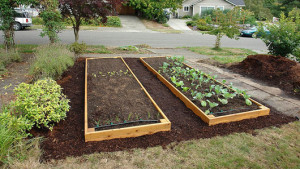 A garden is like a child. It needs proper nurturing and caring in order to thrive. Although it is a hands-on job that requires a lot of labour, there are some reasons why hundreds of people choose to make their own vegetable garden. It is a very common household practice all across the world. The reasons being-
It is cost efficient. Instead of buying vegetables from the market at a high price, you can grow them at home spending very little money. Seeds don't cost much. The only things you need to spend on are fertilisers. Even tools are a one-time purchase that will last you many years.
Gardening is a hobby enjoyed by many. It is an excellent way to utilise any free time that you have.
Gardening is an excuse to bond with your spouse or children. Some quality family time can be spent on gardening.
Rewards of seeing the vegetables grow and thrive are huge.
It is also a good utilisation of space. Instead of leaving a space barren or filling it with junk, creating a garden is good for the environment as well.
But you have to remember that gardening is not an easy occupation. It can be an exhausting job, claiming a lot of your time and energy. It requires proper planning and execution. Designing the garden is a crucial step towards making a garden. Lots of preparation, expertise and hard work go hand in hand to produce a beautiful garden. Here is a step by step guideline to get you started-
Preparatory phase:
Determine a space for the garden. A vegetable garden does not necessarily have to be outdoors. Many people have indoor gardens in their home. A backyard garden is also pretty common. Otherwise, if you have a considerable amount of land lying empty, then nothing better. Pumpkins, corn, squash or melons require a lot of space to grow. So if you have that kind of space then consider these vegetables. If the space is small, cabbages, potatoes or tomatoes are good choices. Vegetables can be successfully grown in big pots and containers with very little labour. The pots can be kept on the windowsills, terrace or lawn for beautification.
Examine the earth to see if it is suitable for growing vegetables or not. Some soils make be too sand-like which is unsuitable for growing vegetables. You can buy a sand tester to determine the quality of the soil, the ph balance etc. if the soil seems too shallow; create a raised bed to plant the seeds.
Decide on what vegetables you want to plant. Vegetable like tomatoes, chillies, lemon can easily be grown in almost any types of soil. If you have an indoor garden, vegetables like lettuce or cabbage can be grown here. Climate is a determinant of the kind of vegetable you want to plant. Choose your vegetable depending on the weather conditions. Tomatoes, squash, lemon and pepper are some plants that can be grown all year round. On the other hand there are several seasonal vegetables that you can grow according to the season.
Buy the necessary tools before you start gardening. Gardening cannot be initiated without proper tools like spade, tiller and garden rake which are indispensable in a garden.
You are also required to purchase manure, fertilizers, and seeds.
A water source is another prerequisite of a vegetable garden. There must be a hose, well or pump nearby from where water can be supplied.
Finally, a good idea would be to read up a bit on gardening techniques to sharpen your skills.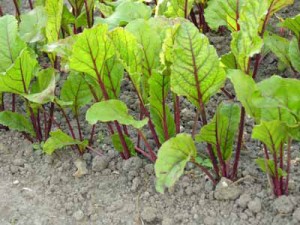 Execution:
After the preparation is complete, it is time to start on the garden. Mix manure to the soil if required.
You need to plant the seeds first. Dig small holes and place the seeds inside. Cover them with topsoil and water them if necessary.
Keep watering the plants everyday to keep the soil moist.
Make sure the plants get adequate amount of sun and water.
If you see any weeds growing, pluck them out from the roots. Sometimes pests and fungus can also start rearing their ugly heads. In that case, you may have to use pesticides. Try to use organic pesticides that don't harm the environment.
Keep crows away by making a makeshift scarecrow. If that seems too much, then at least keep an eye on the vegetables whenever you can. Squirrels or rabbits can be kept at bay by making a small raised fence.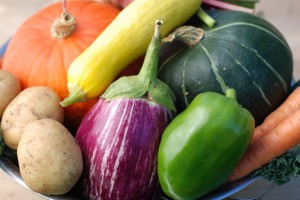 If these steps are followed you will have a beautiful flourishing garden in no time. Once the vegetables have grown to their full size, pick them out and consume them fresh. If you have some extra, consider selling them or giving them to neighbours or relatives. Tend to your garden regularly. Whatever happens try not to neglect your garden. Make an effort to maintain it properly.