Go green on your wedding day
The wedding day is the most important day of our lives. We get to share the day not only with our partner but also our family and friends. It is a day of pure unadulterated happiness and togetherness- ushering a new chapter in our lives. We create many fond memories at our weddings that we […]
2014/06/02 7:58 PM
The wedding day is the most important day of our lives. We get to share the day not only with our partner but also our family and friends. It is a day of pure unadulterated happiness and togetherness- ushering a new chapter in our lives. We create many fond memories at our weddings that we cherish all our life. This special day calls for a massive celebration. If you have dreamt of a huge wedding with champagne, a 5 feet cake and a designer wedding gown since your childhood then you are not alone. We all have our dream wedding in mind.
But if you are an eco-conscious individual you must be aware of the environmental impacts a wedding has. A wedding produces tonnes of garbage, not to mention the exhaustion of fossil fuels and depletion of other resources like diamonds and paper. From the printing of the wedding invitations to the departure of the guests, a lot of things happen that harm the environment without our realizing it. A sustainable green wedding is our only way out of this. It may not always be easy but the results would be worth the effort. Having an eco-friendly wedding does not mean you have to compromise on the grandeur or splendour in any way. You can host a green wedding and a dream wedding all combined together.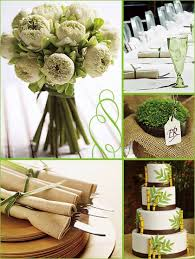 If you are planning on a wedding any time soon and want to be eco-conscious while doing it, here is a list of ideas to help you out-
Do you know how much paper is used up for your wedding invitations? Such a waste of paper can be avoided by sending out e-invitations through computers. This saves a lot of paper. Another alternative is to use recycled paper. If you have a lot of time on your hand and want to be creative, why not make the invitations yourself? Avoid wasting fuel this way.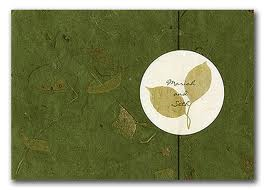 Now no bride wants to compromise on her wedding dress. But there are shops selling wedding gowns made from organic materials that you can look at. If you have a gown passed on by your mother or grandmother, give it a trendy spin and wear it instead of buying a new one. Also, you can donate your wedding gowns to foundations.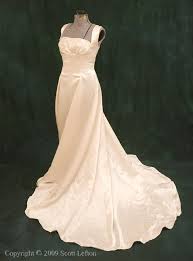 The venue must be a convenient one, preferably where guests would have to travel less to reach. It is a great way to save some fuel. Hold the wedding and the reception at the same venue so everybody does not have to travel again and again. Moreover, choose nearby hotels for the guests to stay in, so it is both convenient and eco-friendly.
In place of arranging for separate cars for each guest, why not hire a bus to fit all the guests? This will really reduce a lot of fuel cost as well as pollution.
Yet another point of concern is the food. It is advisable to order food from such a place that uses organic ingredients in their dishes. Organic food uses less energy and pesticides to grow and is good for our health and our environment. Furthermore, go for local caterers who live in the vicinity so the fuel consumption and travel cost can be reduced. The idea is also to recycle the plates and glasses used in the wedding to reduce waste.
When we think of wedding jewellery, the first thing that pops into our minds is the wedding ring. If you have a family ring passed on to you then nothing better. If you don't, then only buy diamonds that are mined ecologically and conflict free. Alternative precious stones like rubies or emeralds can also be taken into account.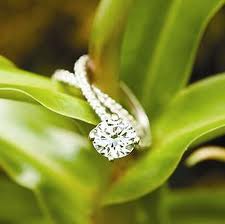 Flowers occupy a big part of the wedding. No wedding is complete without a beautiful arrangement of flowers. Go eco-friendly with the flowers by ordering from local florists. They provide you with the freshest of flowers at reasonable costs. Also the cost of transportation is reduced. Try to incorporate flowers in your wedding according to the season. This reduces the shipping cost of imported flowers. You can even think of growing the flowers yourself provided you have a garden. Another great thing to do is to replant the flowers after the ceremony.
While these were the main pointers, you can come up with other ways too. Everything from the décor to the lights can be eco-friendly if you want them to be. By doing a green wedding, you will inspire others to do the same. It is this consciousness that will lead to a greener and healthier earth. Going green does not end with the wedding- the next step is the honeymoon. Reduce your carbon footprint by going to a nearby place where you don't have to travel by air.