Eco-friendly schools: towards a greener planet
As eco-conscious individuals we exercise green living in many spheres of life- while travelling, sitting at home or working in the office. Then why not let your kids practice them at school? To make your children environmentally aware it is not enough to just teach them at home. Children spend most of their day in […]
2014/06/02 7:58 PM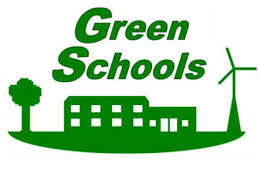 As eco-conscious individuals we exercise green living in many spheres of life- while travelling, sitting at home or working in the office. Then why not let your kids practice them at school? To make your children environmentally aware it is not enough to just teach them at home. Children spend most of their day in schools. To make the next generation environmentally conscious we need to imbibe the green methods in them at home and at school.
An eco-friendly school can help students grow up to be eco-friendly individuals and contributors to a better and improved planet. Not just for the students, it is also a learning ground for the teachers and staff working there. Many initiatives have been taken to establish green schools around the world. It is up to the owners, teachers and students to chip in their efforts together to make their schools eco-friendly.
There are a number of ways to make a school eco-friendly. It should start with an assessment of the total energy consumption and carbon footprint of the school in a year. A calculation of the carbon footprint would give an idea on how much the school needs to improve. On the basis of the calculations, a plan of action can be created. It should start with the most important area of the school- the classrooms. Now instead of wooden or plastic chairs and desks for the students, recycled or reclaimed wood and recycled plastic chairs and desks can be used. Desks and chairs made of eco-friendly materials are easily available in the market. In fact, even eco-friendly black boards or bulletin boards made of cork, recycled rubber or porcelain can be installed.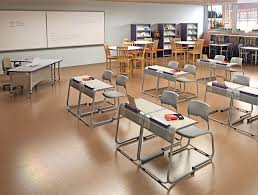 The school supplies should also be replaced by eco-friendly items. From eco-friendly erasers to refillable pencils, bamboo pens to notebooks made of recycled paper, no stone should be left unturned when it comes to making the school greener. The support of the parents in this endeavour is a must.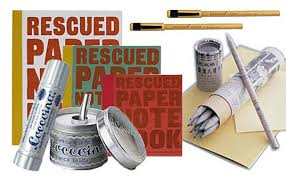 Coming to the food department, the canteen would also need a makeover. First of all the food needs to be monitored. Only organically grown produce should be used to prepare the food. Organic foods are much safer for the environment. They don't need a lot of energy or insecticides to grow and are packed with nutrients. The organic produce can be bought from local shops to reduce the use of fuel. Schools can even grow their own vegetables and fruits if they have a suitable garden. Children can be encouraged to participate. This is a wonderful activity where the students learn while having fun.
Waste disposal is another significant aspect of the entire operation. The garbage should be properly disposed off. First of all, it should start with thoroughly educating the students on the importance of recycling. Each trash that would be sent for recycling should be elaborately labelled, for example 'paper', 'plastic', 'glass' etc. Children should be taught the mantra 'reduce reuse recycle' by making them throw any garbage in the assigned trash boxes.
Much like an office, schools also have a number of fans, air conditioners and lights installed in every room. It is important to use LED lights to reduce energy consumption as much as possible. A school should always be sunny and roomy. The windows should allow adequate sunlight to enter the classrooms. If the windows are too small or the building is too shady, classes can be taken outside. Learning amidst nature on a bright sunny day is a delight for all. It also reduces the use of lights and fans. Moreover, the students should be advised to switch off the fans and lights whenever they leave the rooms.
Environmental education is a must for every school curriculum. Schools can also organise programs like 'plant trees' or 'save water 'that inspire the students to care for the environment. Every class should have a green club. These green clubs should be in charge of organizing activities, campaigns and projects related to green living.
Finally, we have come to the last segment of our discussion. No transformation of the school would be possible without taking the transportation factor into consideration. Schools should be able to arrange buses or car pooling services for the children. This ensures that students don't come to school in their respective cars. This initiative can reduce a lot of carbon consumption and burning of fossil fuels. It is also helping to diminish the pollution in the atmosphere to some extent.
These are just some basic guidelines to transform a school into an eco-friendly one. It is joint effort of the teachers, students and parents and not the job of a single individual. Green schools are signs of a better future- for us and our planet. We should all join our hands and look forward to more green schools. There should be at least one green school in every locality.