Green Gadgets for your Daily use
As far as the definition of green gadgets is concerned, there isn't a clear one. Different labels have chose to term their gadgets 'green' on the basis of various criteria for which there is no acceptable standard. Some gadgets which use lesser energy to operate than most other gadgets in the market have sometimes been […]
2014/04/15 8:12 PM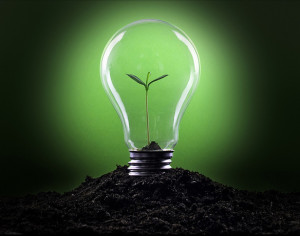 As far as the definition of green gadgets is concerned, there isn't a clear one. Different labels have chose to term their gadgets 'green' on the basis of various criteria for which there is no acceptable standard. Some gadgets which use lesser energy to operate than most other gadgets in the market have sometimes been advertised as a green gadget. So as the category falls short of a concrete definition, time and again you will have to depend on the progress made by technology in general and the availability of products which run on minimum energy, to define the term green when it comes to gadgets.
Primarily speaking, the gadgets that will come to champion the word green are the ones which do not use Earth's rare resources like, wood, coal, high electricity in order to operate and can run itself efficiently on minimum energy, with more emphasis on solar energy. Here I will provide you a list of green gadgets that you can switch to for daily use. I hope that the qualities of the listed products will successfully provide you with a definition of green gadgets.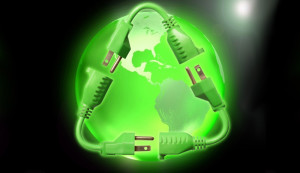 Phillips HD4644 Cordless Kettle is known to save up to 66% of energy as it prepares you one cup coffee at a time.
Soladey J3X Toothbrush uses light instead of battery or cord to charge itself. However, you would also not require toothpaste with it as the Titanium Dioxide in the rod fights the plaque as it blends with the saliva. Say cheese?
Pilot B2P Pens are actually made with recycled plastic water bottles.
With the Eton BoostTurbine Charger you would get to know exactly how much energy is needed to breathe life into your phone and hence say goodbye to unnecessary wastage of energy.
Revolve xeMini charger made with recycled plastic, bamboo fiber and which also used solar energy can charge two devices in one go.
Urbanears Plattan headphones which is out there with a motive to save the rainforest is created with left over parts of old headphones.
iameco v3 desktop computer made of 98% of recycled materials reduces carbon dioxide emission by 75%.
The recyclable, renewable and portable iZen Bamboo Bluetooth Keyboard is made up of 32% bamboo with rechargeable batteries and Bluetooth facilities.
The Philips Econova LED TV has a solar powered remote with which you can forget about changing batteries and it is also made of recyclable materials.
Let the Water Powered Alarm Clock remember the time for you as you do not have to care about resetting it. As you fill it up with tap water, one refill lasts you 12 weeks. Yay!
The alkaline batteries are known to spill chemicals and also possibly burst but with the Battery Wizard for Alkalines it can be taught to make full use of their chemicals as it extends theif life by 10 times.
Empower: The Energy Generating Rocking Chair, which sits as a bench at a public place can be used to charge your devices with the kinetic energy that you produce while rocking it.
The Solar Light Caps which you wear during the day can give you light for up to five hours when it gets dark.
The Nest Thermostat while reducing your carbon footprint also remembers your pattern by adjusting itself to your initial attempts at regulating it.
Ray Solar-Powered Suction Charger attaches itself to any window to help you charge your gadgets.
Philips L Prize LED Bulb mainly designed for a contest, the 10-watt can save a country's $3.9 billion worth of electricity.
The Eco-Amp speaker for iPhone 4 and iPhone 4S made of recycled cardboard can produce sound that your ears will not believe, hearing it come out of a pocket-sized device as you would expect it to be much bigger.
The Moonlight Night Light which will equip you and your kids to combat the darkness at your hallways runs on half a penny a day.
As you put your iPod in the dock to listen to your favourite songs, the Eton Soulra XL charges itself the entire day on solar energy to keep working.
The H2O Powered Shower Radio uses the dripping energy of your shower to present you with some radio time as you enjoy taking a shower.
When you attach the Skinny Player to your skin it uses the body heat to play music. So give it a go while you are jogging as it is completely hands-free.
If you choose to go away from your computer for a while, trust the Eco Button to take your computer to the power-saving mode as you just press it once.
PowerPlus Leopard Solar Remote uses the ambient light to charge and you technically never have to get up for the batteries again.
Care enough to save water? Then with the installation of the WaterPebble, it will initially memorise average water you use and when you use more than what you usually need, it will let you know with a flashing light.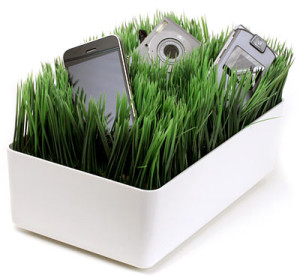 Apart from these little items of daily use like biolite camp stove and solar charger for laptops, there are hydrogen fuel cell cars, efficient tumble dryers, hydrogen-powered recharges, electric sports car. Hope you will enjoy the prospect of having greener alternatives to switch to as you make healthy choices for a creating a safe environment.