Interesting ideas for an Eco-friendly kitchen
While incorporating green living methods in our home, we tend to ignore an important part of the house- the kitchen. We spend a considerable time in the kitchen- cooking, cutting, cleaning and washing dishes. Hence it is essential that we try and create an eco-friendly kitchen along with the rest of the house. Building […]
2014/06/04 3:38 PM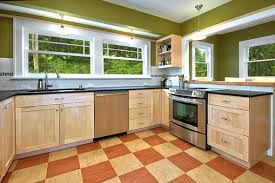 While incorporating green living methods in our home, we tend to ignore an important part of the house- the kitchen. We spend a considerable time in the kitchen- cooking, cutting, cleaning and washing dishes. Hence it is essential that we try and create an eco-friendly kitchen along with the rest of the house.
Building an eco-friendly kitchen is not a very difficult job. It just needs proper planning and execution. If you already have a kitchen that you want to renovate, there are ingenious ways to change certain features to make them suitable for the environment. Even if you are building a new kitchen from scratch, there are various strategies to build a sustainable green kitchen. All you need to do is follow certain simple steps-
The most important thing while furnishing a new kitchen is to build new cabinets. The material for the cabinets should be carefully selected, keeping the environment in mind. Cabinets made from reclaimed or recycled wood may be the best bet when it comes to making kitchen cabinets. An FSC certified wood guarantees that it comes from a sustainably harvested forest. Alternative materials like bamboo or wheat board may also be used in place of wood to make the cabinets. But if you are bent on using wood, then you can also try wood veneers that give a wooden finish without using too much of hardwood. Remember to check whether all the products are low VOC. A product with high VOC gives out toxic fumes which are both detrimental to our health and the environment. This type of wooden cabinets is available at any furniture store or website in attractive designs and finish.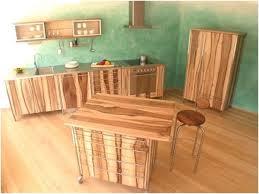 For shelves or countertops many interesting choices are available which are cheap as well as unique. Recycled granite and glass are common materials that make up kitchen shelves. Salvaged or reclaimed wood is a popular choice for making kitchen countertops. Another interesting ingredient is paperstone, made from recycled paper. However they are not entirely heat resistant so exercise caution while using hot dishes and pans. If this feels like too much work for you, there are many other alternatives you can look at- bamboo, icestone (mixture of recycled glass and concrete), resin, bio-glass, stainless steel and concrete. All of these ingredients are eco-friendly and don't harm the environment in any way.
When it comes to faucets and sinks, materials like copper or stainless steel work best. You can also buy recycled faucets and sinks. Another option is to look in yard sales for used but unbroken faucets in good condition. Features like multi-use air wands and aerators save a lot of water, thereby making the faucets even more eco-friendly.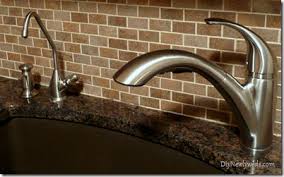 The flooring is another aspect of the kitchen that cannot be overlooked. Companies have come out with myriad flooring substances which are safe for the environment and easy on your pocket. The best green floors come from reclaimed or salvaged wood that merge together sustainability and affordability beautifully. Don't forget to check whether the wood is FSC certified or not. Other alternatives include cork or bamboo floors or a combination of recycled rubber, cork and glass. In addition, Linoleum floors are also getting pretty popular. Moreover concrete and recycled glass are combined together to produce eco-friendly flooring sometimes.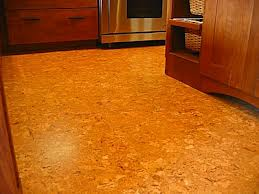 Some important components of the kitchen include the microwave or oven and the refrigerator. Whenever you buy these products, make sure they have an energy star which is a proof of their energy efficiency. Always purchase energy efficient products to reduce your carbon footprint.
After you are done with the basic areas, it is time for the lights. Always use cost efficient fluorescent or LED lights that conserve energy. Instead of hand washing the dishes, use energy efficient water saving dish washers to conserve water. Replace the plastic cutting boards if you have any with reclaimed wooden or bamboo boards. Avoid the use of plastic as much as you can. For containers, you can opt for the stainless steel ones which don't break easily. Only buy dinnerware made from eco-friendly products. Don't forget to use paper towels made of organic materials. Try to reduce the use of microwaves as much as possible. Assign a separate trash container for recycling. Above all, be extremely careful about the kind of cleaning products you use in the kitchen. Either use low VOC products or make your own cleaning products by mixing lemon and vinegar together. Use this homemade cleaner to eliminate dirt and grime from your kitchen. Finally in place of using non-stick cookwares opt for eco-friendly and healthier alternatives like stainless steel, copper or cast iron.
If you are building a new kitchen and looking for green kitchen idea, these pointers will definitely help you in your quest for a healthy eco-friendly kitchen. So don't ignore your kitchen area anymore. Like other parts of the house, your kitchen needs an eco-friendly makeover as well.