Renewable Energy is the need of the hour for India
To empower the use of solar energy in India, the government has encouraged the use of Solar panels in all parts of the country. But the real problem exists deep inside the roots of the Indians. We have been focussing a lot more on the use of non renewable sources rather than capitalising on our […]
2014/05/29 7:12 PM
To empower the use of solar energy in India, the government has encouraged the use of Solar panels in all parts of the country. But the real problem exists deep inside the roots of the Indians. We have been focussing a lot more on the use of non renewable sources rather than capitalising on our available sources of renewable energy. The most crucial step taken by the Government of India has been the introduction of a western concept known as the solar cities. Solar city is a concept that was introduced largely in China and then was further copied by nations all across the world. India is the newest country to have followed or I should say copied this new technology. It might be a new technology but it is a well tested and a very crucial technology. Let us discuss briefly what the Indian concept of solar cities is all about!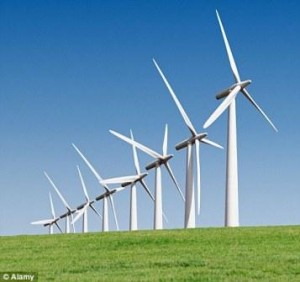 The Solar City programme aims to enable and empower Urban Local Governments to address energy challenges at City – level. It further aims to provide a framework and support to prepare a Master Plan including assessment of current energy situation, future demand and action plans. The implementation of this programme has took place to build capacity in the Urban Local Bodies and create awareness among all sections of civil society. The proposal of the solar city programme got maximum agreements and favour because it involves various stakeholders in the planning process. The government has also tried to make sure that work gets done with transparency and thus to oversee the implementation of sustainable energy options through public – private partnerships.
But the ugly truth of the Indians is that with a great facility come a greater difficulties and challenges. We are in a phase where the biggest requirement of the societies is to create a wide network of green cover. Even the newer societies that are being constructed around the NCR region specifically are highly designed so as to provide about 70% green cover. Moreover, rain water harvesting is another major requirement to make sure that we increase our dependence on renewable sources rather than non-renewable energy sources. According to a referendum passed by the Maharashtra government, it was declared that every new society that will be registered in Pune has to be properly equipped with rain water harvesting system, specifically the terrace should be designed very accurately. If there is any society that fails to fulfil the desired conditions of a new society, housing license of that society is liable to be cancelled. Exactly, the pattern needs to be strictly followed all across the country.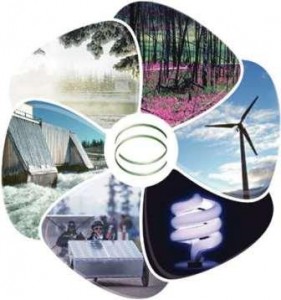 Challenges to renewable sources in India– Renewable sources including solar energy in India have been experiencing many challenges and difficulties since the day of their inception. Extreme souring of population and chronic lack of access to electricity has forced the Delhi government to embrace radical measures, while attempting to cut high pollution levels that bedevil all of India's major cities.
The Solar cities programme was perfectly introduced in May 2011 by the Ministry of New and Renewable Energy. Its aim is to reduce conventional energy uses by a minimum of 10% over a period of five years. Till the time I am writing this, 48 cities all over the country have been earmarked for development. One of the primary cities in India to have been introduced with this technology was Agartala, the capital town of Tripura in the north-eastern part of the country where a 50kW solar power plant was established last year.
"The cities that have already started development are likely to stay ahead among others," Jasmeet Khurana, analyst at market research of a company that bridges the gap between the policy makers and those who are concerned with policies, told RTCC.
Another difficulty is the RISING DEMAND for non-renewable sources. Urbanised areas of our country are heavily dependent on fossil fuels (which are often imported). The local governments and the electricity utilities usually find it difficult to cope with this rapid rise in demand and as a result most of the cities and towns are facing electricity shortages and blackouts specifically in the summer season. About 30% of the Indian population is currently living in urban areas. More important is the fact that this percentage is expected to increase by 36% by 2025 as reported by the official figures, and it increases the proportion of people who are highly vulnerable to environmental risks according to a report by the design company Atkins and the highky recognised and one of the most preferred departments of UK for International Development.

Among all the challenges faced by the Solar cities, administrative challenges are crucial a part of it. One of the major challenges faced by any administration is effective enforcement of the orders issued, as claimed by a recognised magazine. However, there are 17 cities which are under power packed construction towards their conversion into a big city of solar panels installed all over. One of the states also include Uttarakhand, a state which has recently suffered brutal conditions due to natural disaster which largely takes place due to extensive dependence on non-renewable sources. It is time for us to realize the importance of renewable energy sources and save our future, not only for us but also for our coming generations.