Start your baby's life the organic way
Living green is not a choice- it is a necessity in our world. Times are changing and we are all embracing the concept of green living in our lives. From house chores to parties, holidays to office tasks- we are going green like never before. Going green does not mean just caring for the environment […]
2014/06/20 6:38 PM
Living green is not a choice- it is a necessity in our world. Times are changing and we are all embracing the concept of green living in our lives. From house chores to parties, holidays to office tasks- we are going green like never before. Going green does not mean just caring for the environment and protecting it; it means inculcating sustainable, eco-friendly manners in our everyday life for a promising future.
If you are someone who follows the eco-friendly ways of living, then this article may be of interest to you. Do you have a baby in your house? Have you recently been blessed with a child? Are you a new or expecting mother? If yes, then you must know that taking care of babies is no piece of cake. Things like baby food, diapers, baby clothes, baby oil, baby soap, baby lotions are sure to take over your house very soon. Before you start buying or using any of the conventional baby products do take a look at what we have to say.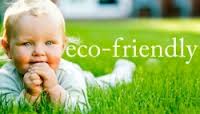 Babies have very delicate skin that cannot withstand harsh chemicals. It is always advisable to use organic and eco-friendly products for your baby. Natural products are sourced from nature in a sustainable manner. They are gentle and mild on the baby skin. On the other hand, chemical based products can be harmful for your baby's health. So it is important that you replace the baby's things with eco-friendly substitutes. To help you out, we have listed some options for you to check out-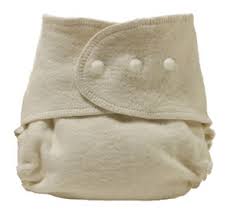 Diapers remain in contact with the baby's skin for a long time, so major question remains- are diapers safe for the baby? The question has plagued many new parents who are concerned for their baby's health. While diaper companies claim that diapers are safe to use, there are certain chemical present in the diapers that contradict their words. Sodium polyacrylate present in most disposable diapers are known to cause allergic reactions in some babies. Apart from that, babies may also be allergic to dyes and perfumes that most diapers contain. Mention must also be made of dioxins in diapers that are known to cause cancer in humans. Although these chemicals may be present in trace amounts and most likely will not harm your baby, is it wise to take a chance with your baby's health? It is better to go with organic diapers made from PLA or plant based ingredients. Organic diapers are non-toxic, chemical free and devoid of harsh bleaches and dyes. Look for diapers that use corn or wheat based absorbents rather than conventional polyacrylate.
Baby wipes touch your baby's sensitive areas, so be very careful when buying them. Look for biodegradable, plant made, botanically infused baby wipes that don't contain harsh chemicals like chlorine and paraben. Plant based baby wipes infused with calming chamomile or cucumber extract soothe the baby's skin and prevent it from rashes. Also, it is better to buy the unscented ones as your baby may be allergic to perfumes. The advantage of using biodegradable wipes is that it is better for the environment. Non-biodegradable baby wipes end up in landfills and pollute the surroundings.
Natural baby bath products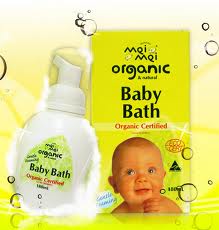 Wash your baby with 100% natural bath products that include shampoos, shower gels and bubble baths. Natural bath products containing plant extracts and essential oils condition and protect the baby's sensitive skin. Stay away from bath products that contain sodium lauryl sulphate as that may strip the moisture from your baby's skin. Gentle chemical free organic products are usually non-irritant and can even treat skin conditions like eczema. Shower gels infused with eucalyptus or calendula are great buys for your little baby. You can also purchase a two-in-one shampoo and body wash that you can use to cleanse your baby's hair as well as body.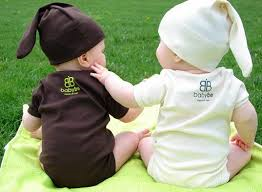 Babies love to take naps so make sure your baby is covered with organic sheets made from cotton or soy. Apart from sheets, look for organic clothes for your baby made from biodegradable, sustainable materials like hemp, soy or cotton. The baby's linen must always be made from organic products. Baby caps, baby bibs and baby shoes can be found in organic varieties at all major baby care shops. Look at online shops for colourful collections at reasonable prices. Check the fabric of the clothes to make sure they are suitable for the baby's soft skin.
Organic baby skin care products
Much like baby baths and shampoos, baby skin care products like powders, moisturisers and baby oils should also be made from organic or natural ingredients obtained from nature. Natural or organic products are better for the environment and your baby too. Stay away from chemical based, toxic products that cause problems for your baby's health.
Exercise great caution while buying products for your baby. Apart from the above listed products, don't forget to buy eco-friendly toys, rattles and teethers for your child. Your baby's health in is your hands.