Choose your favorite green fashion brand
There was a time when sustainable fashion meant unfashionable clothes, thinking of which reminds me of weirdly embroidered tops and potato sack pants. Eco friendly brands haven't always enjoyed a good fashion reputation but thanks to the change in mindset of people, many new green brands are coming up and many others are turning to […]
2014/06/20 6:42 PM

There was a time when sustainable fashion meant unfashionable clothes, thinking of which reminds me of weirdly embroidered tops and potato sack pants. Eco friendly brands haven't always enjoyed a good fashion reputation but thanks to the change in mindset of people, many new green brands are coming up and many others are turning to sustainable way. This generation wants to keep their carbon footprint to the minimum and for that they keep on pushing hard. Applying eco friendly way of fashion in their lifestyle is also a way of doing so and if you are also willing to do so then you can find some good sustainable fashion brands here. The problem here is that not all the brands actually follow the green way but they just use the terms sustainable, green and eco friendly for giving customers a feel good factor. Most of the people don't actually know whether the brand is truly eco friendly or not. This article gives you a list of some very good eco friendly brands which are truly sustainable, animal friendly and cruelty free.
Loomstate
This brand has been using organic cotton for their jeans and t-shirts for the past 10 years. Recently they have launched a new collection which is made from cellulose known as Tancel. This is obtained from organically farmed trees.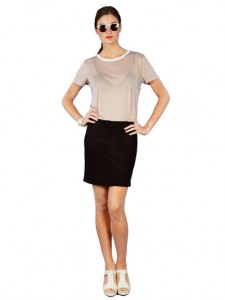 Alabama Chanin
This name can't be missed when we are talking about eco friendly lifestyle and fashion. They use many kinds of organic and recycled materials and every product is handmade. They follow the tenets of slow design which focuses on sustainability by taking into account the short and long term impact of designs.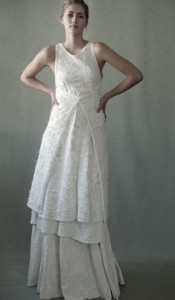 Kimberly Ovitz
This brand has launched a collection by the name O. This eco friendly clothing line also uses Tancel just like Loomstate. The clothes are not just sustainable but also super soft and comfortable to wear and this does not mean that they have compromised in trendy looks.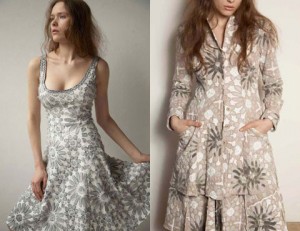 Mino+Olya
This brand is a living proof that style and sustainability in the world of fashion can coexist. This brand uses many eco friendly materials to manufacture their products. They use materials like hemp, organic silks and milk fibre.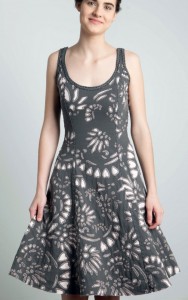 Freedom of animals
As the name itself suggests, this brand aggressively opposes cruelty towards animals. They use vegetable dyes and organic cotton to make handbags. They also donate some part of their profits to Sheldric Wildlife Trust in Kenya.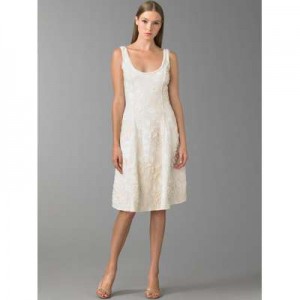 Della
In a poor country like Ghana, this fashion brand is doing miracles. It is not just an eco friendly brand but it is also an overall socially responsible brand. It has created many jobs for people by giving them training and then employing them. Thumbs up to this brand!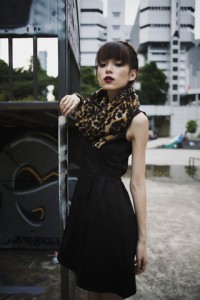 Kuyichi
Also known as 'first conscious fashion brand', it could not have missed a place in this list. They believe that sustainability and fashion can exist together and sustainability is not just a trend that will pass away with time. They started their business in the year 2001 and were the first to introduce organic cotton jeans wear. They use materials ranging from recycled cotton, recycled plastic bottles to organic hemp and Tencel.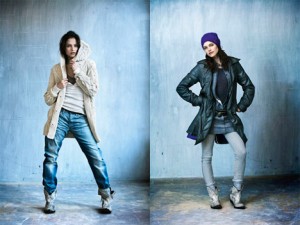 Peri
This unique fashion brand has gone a step ahead of many other brands of its category. They not only use reclaimed silk and eco friendly fabrics like Tancel but also solar power to dye clothes making them an all round eco friendly brand in the fashion industry. Another good thing about them is that they are comparatively cheaper than most of the other green brands.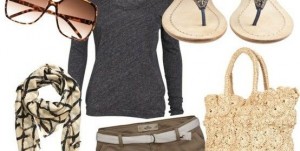 Keep shoes
This is a shoe brand which not only follows the principles of sustainability but has also inculcated ethical business practices. Their website says that they always keep a supervisor around to make sure that the business environment in the office and factory is always friendly.

Olsenhaus
They are known for making beautiful shoes. Their shoes are made from fabrics obtained after recycling of old televisions. This is a woman owned brand which has not only chosen to be green but also fuflfill their social responsibilities by promoting sustainability and demoting cruelty on workers and animals.

Clubfife
If you look at the stylish undergarments made by this brand, it will never strike your mind that it is a highly sustainable brand. They have mastered the art of being sustainable with style. Their thong panties are are made of special sustainable material due to which it always retains it shape without the need of spandex.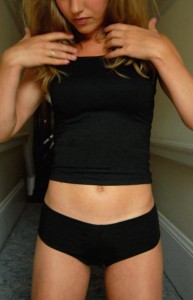 REUSE Denim
This is a Chinese fashion brand which has adapted itself very well to thrive in the competitive Chinese market. Boom in the manufacturing industry of China created a lot of waste material. This brand uses those materials to make apparels. Their jeans are made from recycled denim. They have also made strong policies to promote welfare of their workers.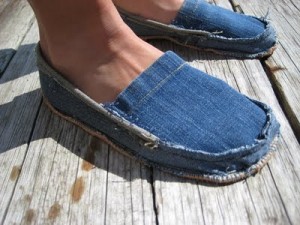 Titania Inglis
They came into fame two years when they won the prestigious Ecco Domani Fashion Foundation award in sustainable design for their efforts towards creating sustainable apparel designs. Their garments are produced in a factory located in New York where they bring in organic and sustainable raw materials from all parts of the world to create eco friendly products.