Efficient eco-friendly vehicles are taking the world by storm
You ever wonder if we could go back to the ages when there were no cars around. It was a pollution free earth which has now ceased to exist. Nowadays when we get out of the house, we are greeted by the black exhaust fumes coming out of cars, bikes and buses, not to mention […]
2014/05/14 3:54 PM
You ever wonder if we could go back to the ages when there were no cars around. It was a pollution free earth which has now ceased to exist. Nowadays when we get out of the house, we are greeted by the black exhaust fumes coming out of cars, bikes and buses, not to mention the incessant honking of horns. Our city roads are now covered with millions of cars, each contributing to environmental pollution. Cars run on diesel which produces a lot of harmful gases when it burns. Additionally cars also deplete natural resources from the environment.
But a life without vehicles is unthinkable. They are a necessity that we can't dismiss under any condition. What then is to be done? Fortunately, where there is a will, there is always a way. Scientists have been researching for quite some time and they have been able to come up with eco-friendly alternatives to petrol or diesel run cars. These alternatives are designed especially for the environmentally conscious masses. Let is learn about a few of them.
The vehicle that comes first on our list is the solar car. As the name suggests, this type of car runs purely on solar energy. Earlier it was thought that the idea of a solar car would be too far-fetched but gradually the solar car is gaining acceptance among the masses. Still mostly seen in solar car races, they are making a slow entry into our city roads. So how do they work? Well, solar cars contain something called photovoltaic cells or pv cells. Made from silicon or nitrogen alloys, these cells have the capacity of converting sunlight into electricity directly. The cells are actually assembled into arrays in many ways- vertical, horizontal, integrated, adjustable or trailer. The average running speed of this type of car is around 97km per hour.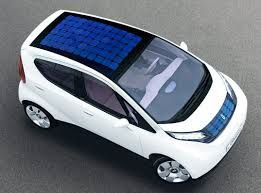 Now solar powered vehicles are not restricted to solar cars only. Solar planes, buses, trains and boats are also making their appearance. They still have some cost and designing deficiencies that need to be taken care of, but they are likely to catch on very soon. Photovoltaic cells very once very costly, but the cost has gone down considerably in the last few years.
Whereas solar cars still have a long way to go before they become as popular as regular cars, there is another alternative called green vehicle or green cars. These cars are called "green" cars because they are designed in an environmentally friendly way to reduce the damaging effects on the environment. Instead of petrol or diesel, these cars run on alternative fuels which range from biodiesel and natural gas to gasohol and ethanol fuel. These cars have been found to produce less pollution than conventional cars, thus helping the reduction of green house gases in the atmosphere. Some common types of green vehicles are the hybrid electric, battery electric, fuel cell and compressed air vehicles.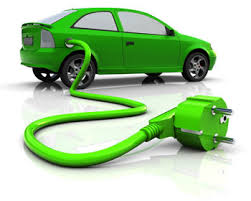 Green cars and solar cars are probably the only two efficient alternatives to conventional cars. But that doesn't mean that they are the only means of transport. There are other ways of transport, some human powered and some animal powered. There was a time when horse carriages were very much in fashion. But now the numbers of horse carriages on roads are dwindling. The tradition of riding horse carriages can be revived keeping a sustainable environment in mind. It may not be a very practical solution, but nevertheless it is more environment-friendly.
An excellent alternative to car is the human powered cycle. Run entirely on human power, the cycle does absolutely no harm to the environment. Not suitable for long distances, cycle can however be ridden to travel short distances. While going to the market or visiting a friend's house, chuck the car for the eco-friendly cycle. You also get a good exercise while riding on a cycle. Many people opt for cycling because of the excellent lower body workout. Cycles can also be ridden to the office if it is nearby. The time has come for each and every person on earth to own a bicycle. For kids, the cycle can be replaced by the tricycle. Skateboards are also a good option for children.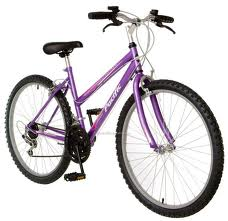 Yet another human power-driven vehicle is the velomobile which made its emergence in the 1970's. The only problem to this vehicle is that it is a single seated. Also, it cannot be easily found. Finally the last vehicle on the list is the rickshaw, which is much in use in Asian countries like India and China. The rickshaw is generally a three-wheeled cart that is manoeuvred by a single person. A hand held rickshaw can hold up to two persons, whereas auto rickshaws and solar rickshaws can hold more. These are also called pedicabs.
You are spoilt with choices, as far as the issue of commuting the green way is concerned. There are several options to choose from when it comes to travelling in an eco-friendly way. Not all of them are practical but they are definitely resourceful. Give these eco-friendly vehicles a try- not for the sake of luxury, but for the sake of our environment.