Natural Beauty of Green
Ugadi, a festival all of us enjoy, is celebrated when the neem tree first flowers. This is just one of its significant feature of this universal plant. The benefits we reap are far more, such as, beautification, health and many others. Nowadays we focus more on our appearances and this is where trees and plants […]
2014/05/19 5:01 PM
Ugadi, a festival all of us enjoy, is celebrated when the neem tree first flowers. This is just one of its significant feature of this universal plant. The benefits we reap are far more, such as, beautification, health and many others. Nowadays we focus more on our appearances and this is where trees and plants like Neem, Tulsi prove extremely efficient and useful. Instead of spending so much money, time, energy on treatments and ending up with a temporary and, maybe, malfunctioned result, we should opt for natural methods which will help us in the long run. Plants like Tulsi, Neem, Amla and wheat help overcome the barriers between our present self and our dream.
When we look at someone, we notice their hair and skin and admire that glowing beauty. But some people don't know that they can obtain that charm if they just knew the right ingredients. In India, the sun rays are quite intense, damaging our hair and skin to no extent. Maintaining our hair and skin becomes an extra burden and most of us find it difficult to cope with the excessive damage. But this can be solved with a few very simple techniques.
Also they say, prevention is better than cure. So what if you haven't encountered a bad hair day, or tan? We should always take the necessary steps to protect ourselves from the horrid effects. For example, Amla is an excellent source of Vitamin E. In the form of juice and oil, it can do wonders for your skin and hair. Also, Neem is extremely good for health and also prevents break-outs and acne.
Especially now, as it is summer, many of us are hiding behind scarves, dupattas, hats, umbrellas, sunglasses, what not, just to not get tanned. Many of us don't even realize that this can cause a deficiency in Vitamin D, an extremely vital component for our body. Instead of being scared of the sun, find ways to fight back. Neem packs, wheat grass packs, many natural face packs can give us the nourishment and clear, fair skin we all crave for.
Neem, the most essential plant, has many benefits as we have stated above. But to protect and conserve this species is our duty. Planting more trees and helping our environment be cleaner and beautiful is every citizen's duty.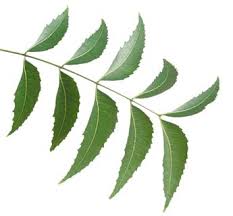 Planting more trees can be done by reforestation. Reforestation is done with the help of the deforestation of woods and cutting of trees. Before we start with discussing about the techniques which are done by this particular technique. We should first understand what is reforestation. Reforestation is the process in which trees which have been cut down will be restored from the existed forests which have been deployed.
Before we go ahead with the different techniques, it is better to understand the basic difference between reforestation, afforestation and deforestation terminologies.
Reforestation is the process of restoring the materials from the existed forests from which it has been exploited. Afforestation is the process in which we add or plant more trees. Deforestation is the process where removing or cutting down of trees are done for the necessities of human's luxurious life.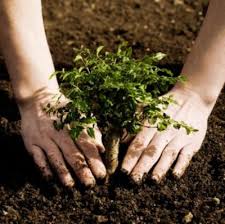 Now for the techniques for reforestation can be done either in natural or artificial way. What we mean by natural way is like seeding and root sucker and what we mean by artificial way is hand planting and machine planting.
If we plant more trees, there will be more greenery and less of harmful gases will pollute the environment. Another way to prevent trees is to use less chemical pesticides and fertilizers. Other techniques that can be used to reduce deforestation to occur is reduce the necessities of human needs to how much each person. Most importantly, recycle as much as possible.
Another method of reforestation is by direct seeding. Direct seeding can be by utilizing livestock for reforestation. Livestock basically means that it can restore degraded soil and enhance the fertilizer and structure of the soil. The method of seeding requires more energy and labor. Basically seeding can be done also by hand or machine. There are different types of seeding which is done. They are cloud seeding and aerial seeding.
Reforestation using large cuttings is another method used. Make sure while making the large cuttings, the soil is cultivated. With the help of large cuttings, some plants can be grown. They are Erythrina spp., Cordylines, pracaenas and orthosiphon aristarche, etc.
Reforestation is based on proper planning as well as based on budget. After the planning and budgeting, if it is feasible then it will implement the planning based on it. As well as on-going work will happen. On-going work is based on weed control, ecological changes based on complexity and biodiversity. Reforestation technique can also be done by harvesting. Harvesting is the best way to recover the accident of the forest.  So these are some methods by which we can use in reforestation methods. In conclusion, be aware of your surroundings and try to reduce all unnecessary needs which will not be of any use to us. Also, try to use the living environment as wisely as possible. So GO GREEN!!