Food Waste Management
The regular followers of followgreenliving.com might have read my last article on how pathetic the food wastage scenario is today. I had pointed out how callously indifferent the haves are of the have-nots. Well, if that had an impact on any level at all, one would probably be searching for ways to save food or […]
2014/05/29 7:17 PM
The regular followers of followgreenliving.com might have read my last article on how pathetic the food wastage scenario is today. I had pointed out how callously indifferent the haves are of the have-nots. Well, if that had an impact on any level at all, one would probably be searching for ways to save food or if that is not easily possible, use the wasted food in the best way possible.
To that end, I had already pointed out that there are organizations all over the world which would gladly take and use the excess food at parties and other such events, and use that food to feed the millions of the world's hungry.
But that at best increases the usage of food, and reduces wastage at the consumer level. Food wastage occurs in the many stages of production and transport before that as well.Most of the crops produces are not used wholly. In most cases, only the top part of the crop is needed and rest is waste material. But this need not be wasted. This kind of agricultural by-product can be used in landfilling or for use as bio fuels. This waste can also be used in the production of methane gas.
Most agricultural by-products are organic in nature. Thus, these are bio degradable and can be used as fertilizers. These can also be used as slurry in the production of methane gas.
One idea that can cause a sea change in the agro system is that of feeding back whatever possible to the farm animals itself. What may seem to be waste to us humans is in fact food for the farm animals. Waste has to be sorted in segments that can and cannot be fed back to the animals. This way, cost of fodder is also saved.
One of the most popular methods of disposal of agricultural and domestic organic waste is composting. Composting involves accumulation of a fairly large quantity of domestic/ agro waste in a specific area, preferably underground pits. This causes accumulation of bacteria in the compost pile and causes accelerated degradation. One requirement is that adequate waste should be accumulated. Otherwise, not enough heat is generated and the little heat produced is dissipated rapidly. This causes the formation of fungi, the primary decomposers in nature, which too acts on the waste, but does not generate heat. Thus, waste material is degraded, but valuable energy that could have been produced is lost. The materials required for this process are simply everyday waste materials. Peels of fruits and vegetables, inedible parts, spoilt food, and so on. This is actually the basis for organic gardening. This is simply an extension of that.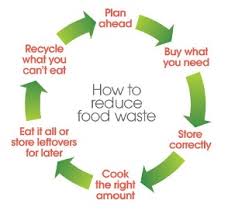 The living beings that decompose this kind of organic matter require carbon and nitrogen rich material. The carbon is the source of energy. It can be found in the structure of plants, i.e. branches, twigs, etc. The nitrogen is the source of amino acids which are required for the synthesis of enzymes which convert the carbohydrates present in the carbon sources into energy. In this process, a quantifiable amount of heat is generated which can be extracted by a cheap heat exchanger set up. This method has in fact been used by one Mr. Ole Ersson for generating hot water for his entire family. He says that the initial rate of heating is quite high, till about ten gallons and then comes down gradually up to twenty gallons. In this method, the temperature of water can be increased effectively by about eighty degrees Fahrenheit. Thus, a combination of carbon and nitrogen sources which are actually available to us on an everyday basis can be used for producing energy and thus, contribute in a small way towards energy management.
Another thing that can be done to achieve the desired heating effect is to add other kinds of nitrogen rich organic waste into the compost pits. Arguably, the richest source of organic nitrogen is human waste. The faecal matter discharged by humans has high nitrogen content. Water free faecal matter can be collected and added to the existing waste to hasten the process. This is a practically proven method to produce free heat, which has been implemented by Mr Ole, who also adds human urine to the mixture. Thus, humanure along with domestic waste is a great raw material for producing energy.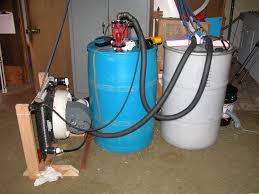 Solutions to big problems can occur as seemingly simple ideas. Simple ideas require nothing but answers to simple questions. So, we ask ourselves, 'Why in the world is so much waste generated?' That is actually a highly censored form of the question that was running through my head, but it is captures the gist. He answer lies in one word. Planning. Exceptionally unremarkable planning. So much edible food is wasted that if used optimally, no one would be hungry in the world. How can one who has been feeding himself his entire life not know how much he tends to eat? Of course he does. Only, he does not wish to think about all that. If there is excess, I can always throw it away, goes his thinking. But this has to stop. Meal planning has to be done by every individual on this planet.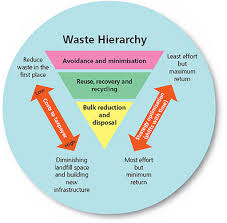 There is a saying in the one of the Indian languages of Tamil, which translated roughly, means 'If thieves do not have a change of heart, theft can never be stopped'. Truer words have never been spoken.