Green gardening : Tips to make your own kitchen garden
Gardening is a beautiful way to communicate with nature. Gardening can be purely a tradition at one's home or otherwise an incredible soul-satisfying hobby. Planting varieties of trees and useful vegetation can indeed serve to be a boon to all the veggies. Nowadays, gardening without using pesticides and chemical agents is barely found. But, trying […]
2014/06/03 8:08 AM
Gardening is a beautiful way to communicate with nature. Gardening can be purely a tradition at one's home or otherwise an incredible soul-satisfying hobby.
Planting varieties of trees and useful vegetation can indeed serve to be a boon to all the veggies.
Nowadays, gardening without using pesticides and chemical agents is barely found. But, trying to minimize this usage and imbibing Eco friendly ideas in your garden-growing culture can be a phenomenal healthy replacement to the conventional pesticide-infected flora.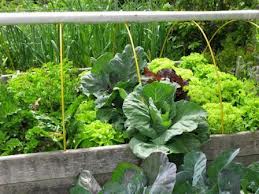 Using green-gardening tips can make your time in the backyard worth spending. There are a number of techniques that can aid your green-culture venture.
Here are some of them:
1) Invest gold in your garden!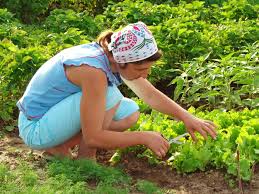 Composting can be done in your garden too. Gather all the wasted food scraps or half eaten food stuff and bury it into the soil in your garden.
You can surely try vermicomposting too.
This is equivalent to investing gold in your soil because the soil's fertility is augmented richly with composting like this.
2) Do it the smart way!
Planting the trees required in your garden also needs to be thought wisely. Choose to grow the ones that need less water and can grow even during unfortunate droughts.
It is always wise to plant deciduous trees on the west side of your house. It has an added advantage as it lets in the sun only during winter and leaves you cool during summers.
This indeed is an intelligent idea if you're not sure about the location where you wish to plant them.
3) Fertilizers go organic!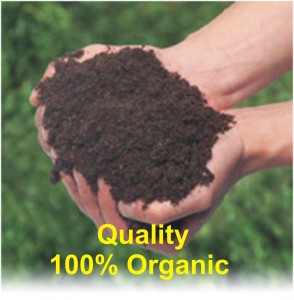 When you indulge in green-gardening, what you first need to firmly understand is that the fertilizers used need to be organic.
Try making your own compost.Organic fertilizers are seemingly turning into a matter of acute preponderance in the field of gardening. Moreover, they are termed to be very effective in a long term use. Since, these organic fertilizers release their nutrients slowly, they are acquired by the soil gradually which makes it gets even more fertile.
Also organic fertilizers are expensive when compared to the chemical ones. But, who would want to feed their family with chemical- infected and seemingly inedible fruits? A healthier gardening will provide you with a healthier produce too.
4) Don't waste water unnecessarily:
We all agree that plants need water for their survival. But, we also need to show some frugality in the usage of water . So, water the plants wisely lest we become causes and unfortunately , victims of the widespread water scarcity problems.
Always water the plants when the sun is not directly overhead. This is because the sun sucks all the water and leaves the plants dry. You only have to keep watering them over and over again. So the best time to water would be in the evening or the morning when there is mild sunlight. Use sprinklers wherever necessary in order to keep the lawn and the shrubs fresh throughout. This could be done at regular intervals because sprinklers anyhow don't waste much of the water.
5) Say NO to pesticides!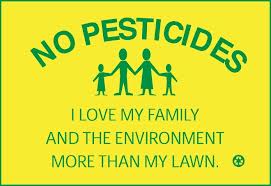 You can keep off the ants by using vinegar or coffee grounds.
You can always use any kind of organic treatments instead of using deadly chemical pesticides. These harmful pesticides are not harmful solely to the plant but to you as well.
6) Encourage children to make their own garden!
No matter how mucky they get or how much they tinker with the garden mud, they do get in to the gardening spirit. Later on, they will grow up into sensible decision- making adults who will support Eco friendly ideas in gardening. So, encourage when they are young!
7) You can choose to grow the food you consume!
You can always grow spinach, lettuces and other vegetables in your own kitchen garden .It not only provides you with clean healthier food but also serves as a boon if you wish to save your money.
8) Grow a 'community' garden!

Growing a community garden in your neighborhood does indeed spread the green vibes. In fact, more people are allured towards this concept which persuades them to make one of their own.
You can also make the best use of your recreation time through this unique community venture.
9) Rain water harvesting!
Keep a rain barrel of a moderate size in your garden. This helps you to collect pure water in your garden. Use a fiber glass cover too,in order to ward off insects and other garden muck.
10) Maintain hygiene in your garden produce.


When you are responsible for the plants that you grow, you must also pay equal attention to the hygiene involved.
The plants must be properly pruned and the entire kitchen garden must be spruced up to make the food produced healthy for consumption.
These are some of the ways how you can grow an Eco-friendly and well-maintained garden outside your home.
So, the next best thing that you could be doing is to put on your gardening attires, grow some healthy leafy veggies and treat yourself with the produce from your own kitchen garden!