Green Gifting Ideas
Jaya was rather worried. Her good friend's birthday was just two days ago and she had no clue what to gift her. Yes, Jaya was one of those who put in a lot of thought into buying presents but ultimately could not end up with a suitable option. When it comes to buying presents for […]
2014/05/25 11:10 AM
Jaya was rather worried. Her good friend's birthday was just two days ago and she had no clue what to gift her. Yes, Jaya was one of those who put in a lot of thought into buying presents but ultimately could not end up with a suitable option. When it comes to buying presents for a self-proclaimed environmentalist who stresses on having everything the green way, thinking it out may be a little difficult.
I am here to help you out with that. Environment friendly gifts are a great idea.
You ask why? Here's why:
• We should always do our bit to save the only home we have. It is the small things that make a big difference. We should conserve Mother Earth in every way possible; including green gifting ideas.
• Green gifts are less expensive. When it comes to students, a low budget buy is a big deal.
• A lot of green gifts can be hand-made. This definitely adds the personal thoughtful touch to the gift. While making the gift, you can have a lot of fun too!
• Wrapping up green gifts is easier and the amount of money and waste generated from wrapping material is saved too.
Now, first off, you have to choose the gift. Do It Yourself Gifts: Making gifts by recycling materials is a great idea. It gives you a lot of space for creativity, lessens the cost and looks incredible!
1. You can find any Do It Yourself (DIY) page teaching you how to make cuff bracelets out of the thick plastic packets of wafers and chips.
2. A hand-made diary is a great thing for a Mother's Day present. Find old pages from around the house, arrange them together in a sequence and sew them up together. Designing the cover and decorating it makes it prettier.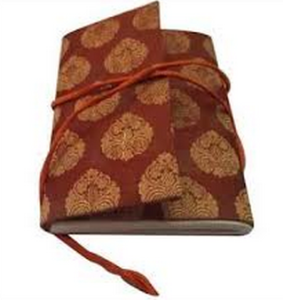 3. Making a cane basket may be a bit of a learning thing, but it sure makes a great gift.
4. Paper jewelry is one of the hottest things to wear this decade and making them is super easy. Folding paper and making beaded and paper jewelry is a top class gifting option.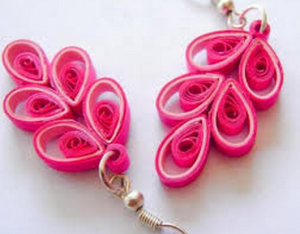 5. Soap. Yes, soap can be made at home too. Lavender or any other natural perfume that you may want can be mixed with oats and viola! You have soap. Find out more in a DIY page.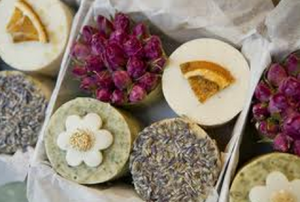 6. On similar lines, cupboard air fresheners can be gifted too. Attach cloves in patterns on a big lemon, tie it with a strong ribbon and you have a small housewarming gift right there.
7. Knit! This may be something you associate only with your grandmother, but, knitting and stitching is not a dying art. It requires patience and great skill, not to mention all the warmth that you give to the receiver of the gift, both literally and metaphorically.
8. Jams, jellies, biscuits, marzipans, cakes, chocolate. Who doesn't like eatable gifts?
9. Threading beads of a large variety can give you those long stringy necklaces that young girls don't seem to get enough of.
10. You can actually cut up old pieces of clothing, especially denim, to make cool tote bags, satchels, etc.
From the Store Gifts: Not all of us are talented and artsy enough to make gifts on our own. For them, hitting a good store or internet shopping is the deal.
1. Buying clothes with the organic tag on it shows that the dyes and the processing of the fabric has been done in an eco-friendly way.
2. Some would ask you to stay away from leather items and silk fabric because it kills animals and worms for the product. However, some people disagree. It's your take there.
3. If you are buying greeting cards, look for hand-made recycled cards with organic ink. They mention these things on the back of the card. It may cost you a wee bit extra than the regular ones, but it is worth Mother Nature.
4. Coconut husk doormats and coasters are good ones too.
5. Mobile pouches and iPad sleeves are made from sustainable cork material and are a new and innovative buy too.
6. Ceramic thermal mugs designed to look like paper cups is a quirky gift too. A lot of waste can be cut down by simply replacing the disposable paper cup with a mug for coffee. When you gift this item, your friend will be inspired to use it and you would have made your tiny bit of a difference.
7. Buying plants for your loved one is the greenest thing you can do. In today's urban life, there is not much space in our flats and homes for a garden. A small potted plant adds the green side to their home. Small bundles of bamboo shoots are a good but expensive gift.
8. Lampshades made up of various organic materials like jute are a great grown-up buy as well.
9. Bathing oils and incense candles have been the conventional gifts since long. Make sure that the perfume is organic based and not created by synthetic materials.
10. Pet gifts like dog collars are a craze too. However, collars made from hemp and jute are the greener way to gifts for pets.
Wrapping presents with newspaper and decorating them with hand-made flowers is far better than wrapping paper. You can add beads and pressed flowers on the tag to decorate. You can do so much more this way and be a conscious good Samaritan of the environment as well.