Greenest cities in the world
Sustainable lifestyle is attracting many people of this generation. People are getting aware of the importance of sustainability. In some cities sustainability has become a trend and those cities have become one of the greenest cities in the world. While reading this article, you will find that some of the names are very well known […]
2014/07/08 8:08 AM
Sustainable lifestyle is attracting many people of this generation. People are getting aware of the importance of sustainability. In some cities sustainability has become a trend and those cities have become one of the greenest cities in the world. While reading this article, you will find that some of the names are very well known but some other names could pop up as a surprise for you. In the past few years, some of the cities have turned tables around and have got a complete makeover. Although there are no official standards to measure the sustainability of any city and rank it accordingly but by counting various green features present in a city and measuring their impact on the city we can get a general idea about the sustainability of the city. The list given below does not rank these cities on sustainability but brings down the names of the most sustainable cities in the world in random order.
Portland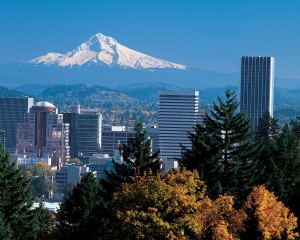 Although many people believe that San Francisco is the greenest city in the U.S.A. due to the various measures of sustainability adopted by it and the reach of its programs but Portland is the true pioneer of eco friendly lifestyle in the U.S. Their efforts to make the city green started many decades ago. It was pioneer back then when it started its effort and is among the leaders now. Also known as the city of roses, it has got many kilometers of road for bicycles, many green buildings and plenty of parks and other green spaces in and around the city. The city has got a motivated populace which helps it in reducing waste production and promotes recycling efforts.
Stockholm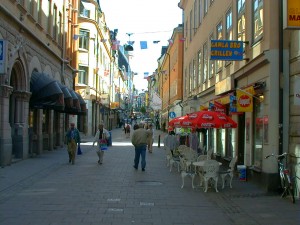 Sweden has always been listed among the best countries to live in and its capital city Stockholm is considered as the greenest city in Europe by many. This city has got many green spaces which has helped it in reducing its carbon emissions drastically. The enthusiastic populace of the city prefers to travel through bicycles which are facilitated by a great program by the government.
Reykjavik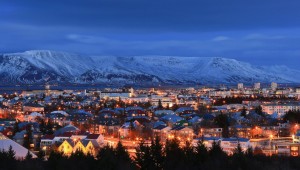 The efforts of this city to achieve sustainability are admirable not because they are great but also because they are smart. The city makes use of the geothermal activities happening around it to generate green power. It meets most of its power requirements through renewable energy sources like geothermal, solar and hydroelectric. It also aims to achieve complete independence from fossil made energy sources by 2050.
Vancouver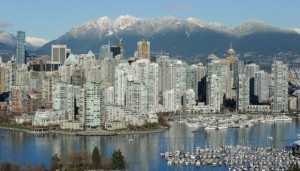 Vancouver is very progressive if we talk about sustainability goals it has set for herself. By 2020, it hopes to become the most sustainable city in the world and for achieving this highly ambitious goal, it has employed various innovative green technologies. It draws most of its power from these green sources which reduce its carbon emissions drastically.
Curitiba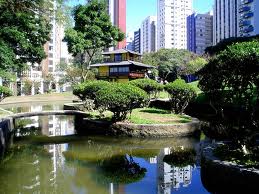 Curitiba in Brazil is also among the greenest cities in the world. The number of green spaces in the city is incredible. It has many parks, forests and other green spaces. The city knows how to maintain a balance between sustainability and development. It has got a very good bus transit system which is used by majority of the population.
Puerto Princesa
Located in Philippines, this city has got so many trees in and around it that it looks like it is located inside a forest. Such greenery is difficult to be found in any other city. Philippines suffer from flash floods due to its geographical features and heavy rains it receives during monsoon. But this city is an exception. It has been designed in such a way that it never faces problem from flash floods. Very near to it is located the famous Puerto Princesa National Park which is a UNESCO World Heritage site.
Freiburg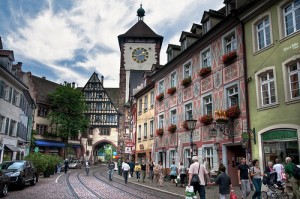 Germans are proud of Freiburg for being a hallmark of sustainability in the country. This beautiful city has a good public transport system and vast green spaces. Many locations have been declared as car free zones to curb pollution and encourage healthy habits. Its located on the boundary of Black forest which adds to its beauty and greenery. Its sustainability efforts also include preserving the forest.
Vaxjo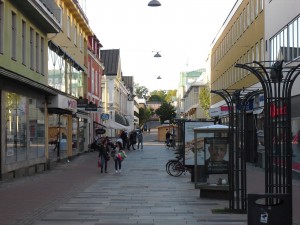 Vaxjo is a small city located in Sweden. Being small and less populated helps its efforts towards achieving sustainability. The city has a beautiful lake and green forest around it. The local population mostly uses bicycles to travel inside the city. It also uses eco friendly sources of power to fulfill its requirements. Government has introduced many subsidies to encourage people to inculcate sustainable habits.
San Francisco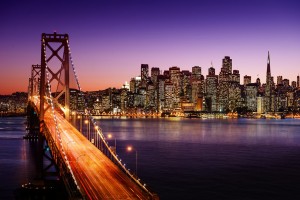 The city may not be a pioneer of 'go green' initiative but it has gone leaps and bounds since it took its first step towards sustainability. It is possibly the greenest city of the U.S. Its elaborate public transport system and waste management program are appreciated all around the world. It banned the use of plastic bags very long ago which has reduced the waste production of the city. It also has a very effective recycling program which helps in recycling majority of city's waste.