Horticulture : Practices and The Therapy
The scintillating smell of petrichor.The quiet murmur of greenery.The fresh gush of oxygenated breeze throughout the day. Where do you find them all? Yes, it's in the horticulture!! Horticulture is basically a sub-sector of Agriculture and involves plenty of things like technology, business and also science and art. It can be used for a plenty […]
2014/06/18 3:37 PM
The scintillating smell of petrichor.The quiet murmur of greenery.The fresh gush of oxygenated breeze throughout the day. Where do you find them all? Yes, it's in the horticulture!!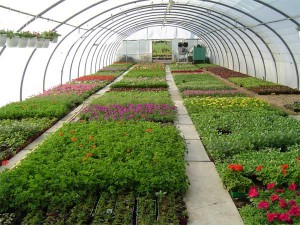 Horticulture is basically a sub-sector of Agriculture and involves plenty of things like technology, business and also science and art. It can be used for a plenty of purposes  like, in the cultivation of vegetables, sprouts ,fruits etc.The horticulture is not only used in cases of growing human-food items but also as a mere personal interest and  a hobby. Horticulture includes different involvements in the garden like garden-growing, designing and also technical advising.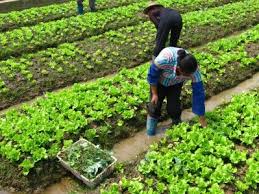 Horticulture altogether can be said to be a concoction of several studies of the pure sciences like mathematics, geology, biology etc. it focuses more on the weed sciences, soil sciences, soil ecology and entomology.
History of horticulture:
The word horticulture was first introduced considering the agricultural practices .The word 'hortus' means garden and 'cultūra' means cultivation in Latin.
This culture is estimated to be about 20000 years old. It dates back to the days of Cyrus the Great, of ancient Persia. Cultivating a huge variety of plants and trees that belong to different species was termed as horticulture. In Papua New Guinea, the cultivation of Yam and Taro was awfully popular .These practices that were followed about thousand years ago had brought the field of horticulture a new eminence . Horticulture has still not lost its taste and is still practiced throughout the world with improved interests.
Can horticulture be called as agriculture?
NO, agriculture is entirely a different perspective of cultivation. Horticulture is when you cultivate very few crops/plants/vegetation on a smaller piece of land whereas agriculture involves larger fields.
Horticulture on the whole is a blend of several studies. They are Oenology, Viticulture, Pomology, Flori-culture, Turf management, Arboriculture,  Post-harvest physiology, Landscape horticulture.
Oenology:
As the name suggests, it is all about the wine making and wine and deals with the various aspects of wine production.The one who indulges in the vineyard activities for the purpose of wine-production is called as an oenologist. This is closely associated with viticulture.
Viticulture: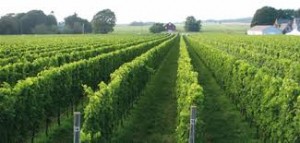 It is the production and also the marketing of grapes that are grown in a vineyard. This is a study that is dealt with around the globe except in a continent like Antarctica wherein the climatic conditions aren't suitable for the growth of a vineyard. Viticulturists are associated with the winemakers too.
Pomology: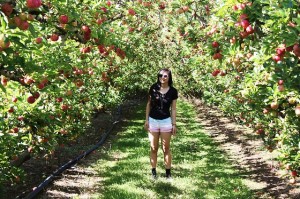 It is nothing but fruit culture. It mainly is the cultivation of the stone fruit trees and then marketing the produce .A pomologist mainly focuses on suitable ideas for the better growth, marketing and physiological aspects of these trees.
Flori-culture: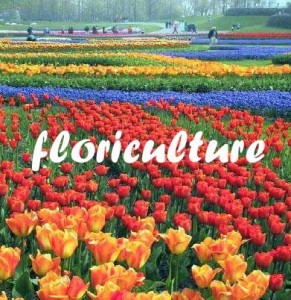 This is nothing but a branch that supports the floral industry. It gives primary importance to the flowering and ornamental plants that can be used to satisfy the demands of artistry, plant breeding and other floral décor too. They are mostly sold for indoor use purposes like in restaurant, offices and also in houses to give a elegant touch.
Turf management: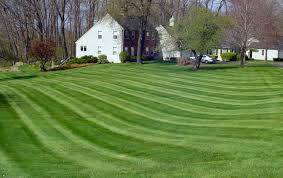 It mainly deals with the proper maintenance of turf grass that is generally used for leisure activities like sports or any other use. It satisfies the needs for a sporting pitch and other athletic fields.
Arboriculture: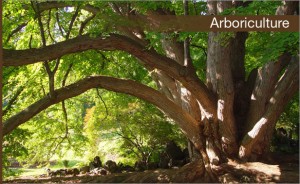 Its elemental concern is the growth of woody perennial plants, shrubs, vines etc. It also includes several features like pruning, pathogen control, shaping etc. Arboriculture deals with the woody plants and trees that have a picturesque outlook and is practiced in gardens or parks.
Post-harvest physiology: It deals with the transport and also storage conditions that are best suitable for any particular species in order to prolong their life. They also include the post-harvest caring like storage and waxy skin coatings.
Landscape horticulture: Here the landscape plants are produced and marketed.
Horticulture therapy: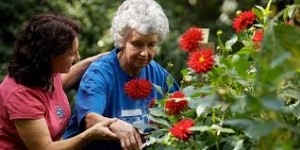 Horticulture therapy is basically an activity that is done with respect to people of all ages in order to build their mental, physical and also social health. Also called as Social and Therapeutic Horticulture, it is basically a therapy that is provided to people to involve themselves in activities of gardening by a therapist. These therapists belong to rehabilitation teams and help the people undergoing the therapy to grow a garden and also market the produce too.
The various benefits that this gardening therapy can provide are:
1) Improves the mental health: The observation skills, creativity, keen learning interests, determination, self respect are the various skills that a person can acquire from a therapy like this.
2) Builds one's social interactions: Team working skills are a must when growing a garden. The person not only learns to communicate tactfully with fellow mates but also learns to help others in doing the same.
3) Augments one's physical health: Fine motor skills, coordination are some of the skills you learn here. Moreover, it also gives you a peaceful time and improves your patience level as well.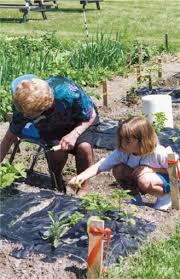 Isn't it just amazing that horticulture not only is an act of cultivation and a study of garden-growing techniques but also serves to be helpful in building one's personal skills too!! Horticulture is indeed a great hobby that  helps one maintain good health and also can be a very rewarding recreational activity.