Guidelines to put together the perfect eco-friendly beauty salon
In the last decade of so, there has been a monumental upsurge of beauty salons across the world. As individuals, we are becoming increasingly conscious of our looks and our appearance. We spend tons of money in expensive hair and skin care salons trying to beautify ourselves. But what is the use of such beauty […]
2014/07/19 11:22 AM
In the last decade of so, there has been a monumental upsurge of beauty salons across the world. As individuals, we are becoming increasingly conscious of our looks and our appearance. We spend tons of money in expensive hair and skin care salons trying to beautify ourselves. But what is the use of such beauty if our surroundings are not beautiful? Before we try to enhance our own beauty, we need to make our environment a better place to live in. A beautiful and clean earth brings out the beauty of its people. We can only feel beautiful if everything around us is beautiful as well.
With so many environmental concerns plaguing us every day, it is imperative that we start adopting eco-friendly conduct in our life and that includes the opening of an eco-friendly green salon where people can groom themselves without damaging or bringing any harm to the environment. Normally a beauty salon is a perfect source of pollution, environmental degradation and depletion of natural resources. But now you have the power to change this. Opening an eco salon is no big deal; given you have a proper plan of execution and a vision for a better earth. Here are some guidelines to get you started.
ECO-FRIENDLY DÉCOR FOR YOUR SALON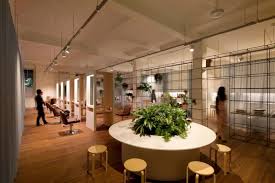 Let us start with the basics. The very look of your salon gives an idea of how eco-conscious you have been while putting everything together. From eco-friendly furniture to eco-friendly lights- go all out with your eco-friendly endeavour. Use LED lights in your salon instead of ordinary CFL lights to reduce energy consumption. Forget about wooden furniture, use bamboo or cork instead! Antique or reclaimed wooden furniture can make your salon look regal and elegant without inflicting any harm to trees. Be creative with the décor- put potted plants in the entrance to get rid of stuffiness.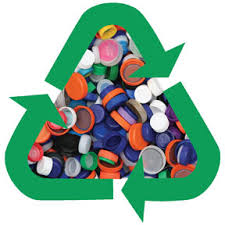 A typical beauty salon has hundreds of bottles and containers stacked up on the shelves- most of them made from plastic or glass. It is no mystery what these plastic bottles can do to our environment. They end up in landfills and pollute the land or get washed away in the ocean and destroy marine life while polluting the ocean. But there lies a very effective and simple solution to all of these problems- start recycling! After the products are used up, give the bottles up for composting or recycling. It is better still if you can make your own products and store them in those recycled bottles for future use. There is another brilliant trick to reduce your use of plastic entirely. In place of buying products in small 250ml or 500ml bottles, get hold of the large 2 litre or 5 litre bottles. Hair serums, shampoos, conditioners and massage creams are all available in big sized bottles especially for salon use. These bottles last many months thereby helping you buy less bottles and use less plastic. This method is cost efficient and eco-friendly too.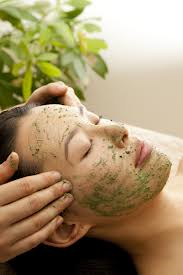 Nowadays everybody is keen on using organic and natural products for their skin and hair. The reason is simple- natural products are sourced from nature. They are gentle on the skin, chemical free and do not cause any damage. On the other hand chemical based products can irritate our skin and cause health concerns. Always keep natural or organic beauty products in your salon. Chemical based products like hair colour or dyes get washed through the drain and end up in the ocean. Most hair colours have chemicals like ammonia or hydrogen peroxide in them which combine with the water and destroy the marine ecosystem. So use herbal or natural dyes in your salon.
SAVE ANIMALS FROM CRUELTY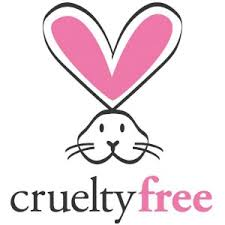 Whatever you do, make sure you don't keep products that have been tested on animals or which contain animal parts. Every year, thousands of animals and rare plants are being killed to obtain the raw materials for popular and high-end beauty products. We spend thousands of dollars on these expensive products without even realising the cruelty that is inflicted on animals to procure them. Look for cruelty free salon products that don't support animal testing in any way. Scan the labels on the products carefully to make sure none of the ingredients are derived from animals. Keep a safe distance from companies who refuse to disclose their ingredients.
Small little efforts to go eco-friendly from your side can acquire magnanimous proportions if followed thoroughly and religiously. Turn off the air conditioner and lights when not in use. Use organic towels and bamboo brushes in your salon. You can effectively conserve water by installing water saving aerators on the taps.
The grim reality is that no matter how much we try, it is not possible to completely eradicate our carbon footprint, but what we can do is offset it somewhat. This can be achieved by undertaking some eco-friendly chores like planting trees over the weekend or riding a cycle instead of driving a car. Make the earth beautiful before you make yourself beautiful.