7 Eco-friendly must-have gadgets
The green living strategies have attained a new modified course. They are now inculcated in technology too. With the green-living concepts that are now on full-swing, the mantra of reduce, reuse and recycle has been considered to be a way of life .Green appliances, green homes and now green gadgets too.!! If you're a tech […]
2014/06/16 6:26 PM
The green living strategies have attained a new modified course. They are now inculcated in technology too. With the green-living concepts that are now on full-swing, the mantra of reduce, reuse and recycle has been considered to be a way of life .Green appliances, green homes and now green gadgets too.!!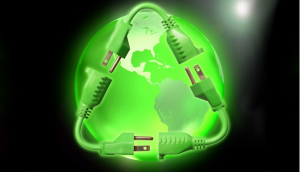 If you're a tech savvy person that is always on the lookout for new technology, then here's what green technology has to bestow you with! It's one of the trendiest ways of reducing your carbon footprint and forming a critical part of the green resolution syndrome.
The top ten gadgets that I hope you don't miss are:
1) Eco-friendly laptops: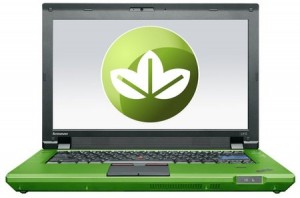 Laptops are the next best friends to humans. Basically like our own kith and kin. There is nobody I'm sure who doesn't get absorbed in their laptops and spend most of their professional or leisure times with this machine. It's quite natural that buying Eco-friendly laptops are nobody's elemental criteria to begin with. They just lie somewhere towards the bottom of the list of the specifications that you're looking for. There are a number of manufacturers like Asus, Dell and Apple who have infused Eco-friendly features into the laptops. The Chinese brand Lenovo is considered to one of the most Eco-friendly brands in laptops.
2) Eco-friendly mobile phones: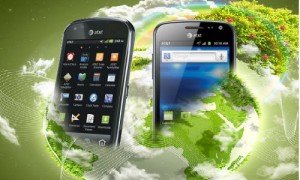 The number of mobile-phone users has quickly accelerated over the years. From little children to the older citizens, from people who earn their daily wages to the industrialist and business tycoons, everybody owns a mobile phone. Thus ,they have been the major cause of landfill nowadays. There have been a number of Eco-friendly mobile phones that have come to the market. Samsung Galaxy Exhilarate, Samsung Replenish, Samsung Evergreen are some of the poplar and most Eco-friendly mobile phones available.
There is also a Bracketron Stone GreenZero Charger available that is basically a USB charger for smart phones, cameras, tablets etc and has the ability to automatically switch off when the device charging is complete. This helps in preventing unwanted wastage of energy. It could be plugged into any outlet too.
3) Eco-friendly water clocks: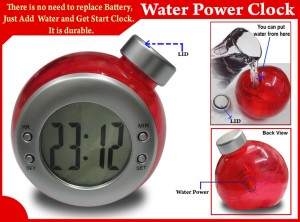 This requires absolutely no additional battery or electricity. You've read it right! You just need water. When you add water in the space provided, the ions readily interact with the metal poles inside and thus produce an electric current which helps in operating the clock mechanism and displays the time on the LCD screen. There is also a memory chip which is provided to alert the user to refill the tank when it's getting drained. The clock can work for about 14 weeks with needing a refill and the duration mostly depends on the size of the water tank and efficiency of the clock. What better can you expect when you don't have to worry about annoying battery-changing routines that you otherwise have.
4) Bamboo Bluetooth keyboard by IZen: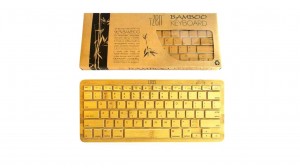 Bamboo is any day eco-friendly and also is a fast-growing plant and hence abundantly available. Using bamboo, IZen has fabricated a cool keyboard that is absolutely Eco-friendly as it contains around 90% of pure bamboo .Bamboo as we all know is recyclable, biodegradable and does not contribute to the already-occurring landfills. This keyboard comes with an inbuilt Bluetooth too. So what are you waiting for? Go and grab this super cool gadget and be the talk of your buddy-group.
5) Outdoor speakers by Sunflower: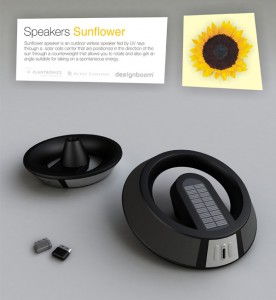 When you are on an outing or having outdoor parties, this seems to be the best gadget to have a little fun. Powered only by solar energy, you don't have to really worry about the battery getting drained or any other pesky complaints as you have in the conventional ones. This is fed solely by the solar rays that penetrate into the solar cells. These solar cells are strategically positioned towards the direction of the sun to operate the speakers.
6) Solar powered Wi-Fi: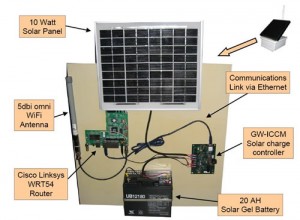 It was in Boulder, Colorado, that the first solar powered Wi-Fi was introduced. It can be used to give a Wi-Fi connection for about 72 hours when it is charged for 5 hours in the sunlight. This is the perfect solution for the hindrances the modern youth faces when there are power failures and are unable to connect to the internet.
7) Eco-kettle: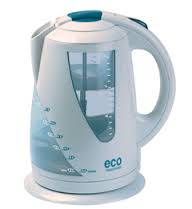 Almost 50% of the water gets wasted in the process of heating. This Eco-kettle will strategically save the water that you normally waste while boiling. It has a separate chamber wherein the water that is needed to be boiled is filled and this prevents any excess wastage of water and you can boil only the amount of water that you need. Besides, you save water as well as energy.
Aren't these gadgets just amazing and incredibly handy? When you opt to buy these, you not only get to save energy but also become the proud owners of the trendiest gadgets in town!